Employee Engagement
Employee Engagement Statistics
The word on the street is that employee engagement is critical for companies in the new economy. But to determine whether it's really worth the time and effort, you need to take a look at the statistics.
The state of the American workplace is tenuous, at best.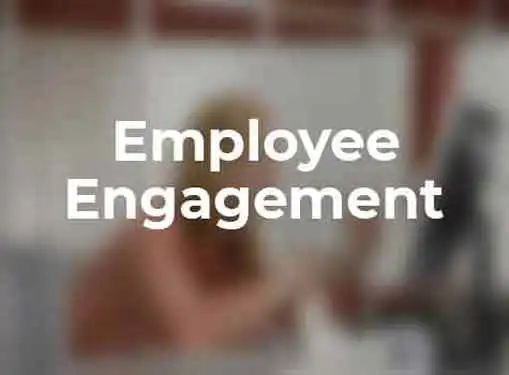 Employers face pressures that they couldn't have imagined just a few decades ago, and rounds of layoffs and downsizing have created a workforce that is calloused, cautious and skeptical of employers' intentions.
The global economic downturn brought into focus many of the workplace issues that were simmering beneath the surface. As payroll budgets and job opportunities shrank, the need for effective employee engagement strategies became more important than ever. But are those engagement strategies having a substantive impact?
Worker satisfaction. Research conducted by Time magazine in 2010 indicated that less than half of American workers (45%) are satisfied with their jobs. This is the lowest percentage since 1987 and is an indication that U.S. employers have a lot of work ahead of them to undo the effects of the economic downturn and deteriorating employee attitudes.
Turnover. According to a Gallup poll, companies with large numbers of dissatisfied workers experience greater absenteeism and lower productivity. The most telling figure was the amount of turnover these employers experience which was 51% higher than their peers. Effective engagement strategies should target on-the-job satisfaction as a way to reduce turnover and maintain smooth workflows.
Job security. More than half of U.S. workers feel their jobs are less secure now than they were a year ago. Approximately 70% of workers who feel their jobs are secure report happiness at work, but half of the workers who feel their jobs are in jeopardy are dissatisfied with their jobs. The takeaway from these statistics is that job security and employee satisfaction are connected, even though many workers are only hanging onto their jobs for a paycheck.
Employee motivation. A recent study indicates that just one in four (24%) said their happiness was based solely on the fact that they were employed. Many more employees (41%) said their work happiness was based on jobs that provided personal satisfaction. For employers, this means that even during periods of high unemployment, job security alone isn't as important as engagement efforts that provide meaningful work experiences.
Productivity. A 2004 study by the Corporate Executive Board revealed that engaged employees are 20% more productive than typical employees. When applied across the board, the ROI for employee engagement activities is substantially higher than it is for many other investment targets.
Share this article
---
Additional Resources for Entrepreneurs