Employee Engagement
What Is Employee Engagement?
You hear a lot of buzz about improving employee engagement. But what does employee engagement mean and how can it benefit your business?
Labor is your company's most important asset.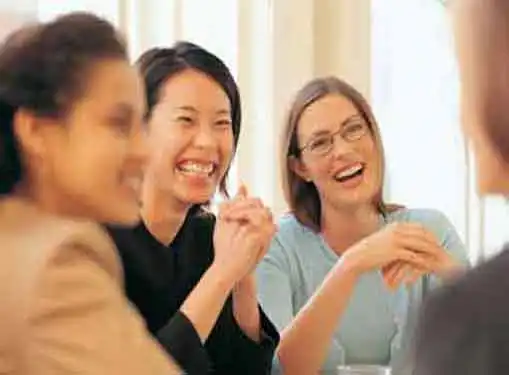 Machinery and equipment are important, too, but a skilled, experienced workforce is the glue that holds all your other assets together and coordinates them into a profitable business enterprise.
Like any other asset, labor assets require periodic maintenance to stay in peak working condition. Employee engagement is the primary labor maintenance task in a small business. By definition, employee engagement is a management concept in which owners and employers take an active role in helping their workers stay enthusiastic about their role in the business. It's hard work, but the rewards of employee engagement are well worth the investment.
From a management perspective, employee engagement should target several key areas of worker commitment. It's not enough for your workers to be committed to performing the bare minimum of their job descriptions. Instead, you want a workforce that is as committed to your company as you are - and here are the areas you'll need to target to get it.
Commitment to the company. More than anything else, you'll want to target strategies to improve your workers' commitment to the company. By involving employees in the company's strategic planning efforts, you will encourage personal buy-in to the brand and its mission.
Commitment to self-improvement. Employers who encourage their workers to pursue self-improvement and personal development goals reap the benefits of improved employee satisfaction and higher workplace morale. Provide ample opportunities for personal growth and directly interface with workers to create individual growth plans.
Commitment to customers. Don't assume that your employees share your commitment to your customers. Instead, make an effort to demonstrate that your customers aren't just sales targets - they are valued partners in your company's success.
Commitment to coworkers. Engaged workers view themselves as team players. Employers who promote dialogue and respect in the workplace increase their workers' commitment to each other and provide an impetus for the creation of collaborative workflows.
Commitment to owner/employer. Everything is personal in a small business. Employees enter a small business with the understanding that they will have personal interaction with the business owner. Whenever possible, raise the value of your interactions with your team members by offering experiences they can't get in a large, corporate work environment.
Share this article
---
Additional Resources for Entrepreneurs