Legal Information for Entrepreneurs
Employment Law
Employment law describes a broad category of laws that govern small business employers. The term covers a lot of ground - but we'll do our best to describe the employment laws you definitely can't ignore.
Finding talented and loyal workers is a challenge for small businesses.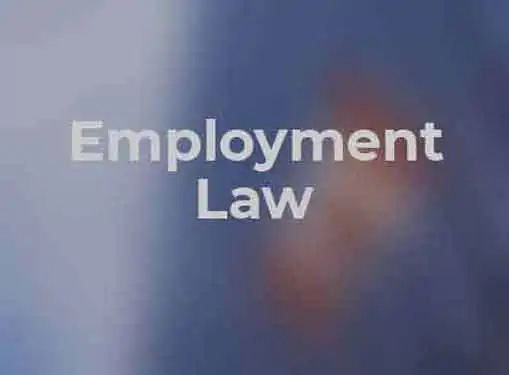 But staying on top of the latest developments in employment law can make hiring challenges seem like a breeze, especially if your company lacks dedicated HR personnel.
Most small business owners aren't equipped to deal with labor law issues. Fortunately, there is an abundance of information available online and through your local Chamber of Commerce or small business owner's association. But since ignorance of the law won't cut it with oversight agencies, the burden of employment law compliance is yours whether you want it or not.
We strongly advise business owners to consult a legal advisor about their compliance policies because labor laws can vary by state, industry or type of business. With that in mind, here are some of the employment law areas that need attention.
Wages & hours. The Fair Labor Standards Act requires public and private employers to compensate their workers fairly through regulations that affect wages and overtime pay. Non-exempt workers must receive minimum wage (currently $7.25/hour) and time and a half for overtime hours. Children under the age of 16 are restricted from working in non-agricultural operations.
Workplace safety & health. OSHA (Occupational Safety & Health Administration) oversees workplace safety and health regulations that impact most private and public employer workplaces. Employers are responsible for creating a hazard-free workplace and for maintaining compliance with OSHA reporting and posting requirements.
Workers' Compensation. Workers' compensation legislation require employers to participate in a plan that provides compensation and medical benefits for workers who are injured on the job or become ill as a result of performing their job. This is a state requirement and should be researched on a state-by-state basis.
Employee Benefit Security. Employee Retirement Income Security Act (ERISA) legislation protects employee pension and welfare plans from fraud and negligence, and imposes a range of fiduciary responsibilities on employers.
Family & Medical Leave. The Family & Medical Leave Act (FMLA) requires employers of 50 or more workers to provide up to 12 weeks of unpaid, job-protected leave to eligible employees for the birth or adoption of a child. This legislation also allows for leaves related to the serious illness of the employee, a spouse, a child or a parent.
Share this article
---
Additional Resources for Entrepreneurs