Studying Entrepreneurship
Ellis College's Online Programs
Written by Anne Hauser for Gaebler Ventures
If you're looking to expand upon your small business knowledge, Ellis College offers students an online program. This is useful for existing small business owners and would-be entrepreneurs as well!
Small business owners who feel like they need additional training and information to make their business as cutting-edge and successful as possible, but may not have time to go back to school, can turn to online programs.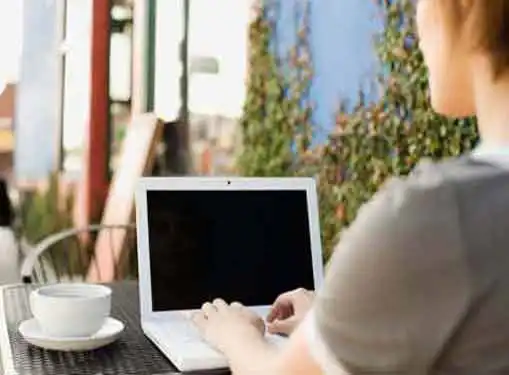 Ellis College is one university that now offers online MBA programs for entrepreneurs.
As a branch of the New York Institute of Technology, the college offers a range of undergraduate and graduate online degrees with a variety of concentrations that can be completed on the student's own schedule. All programs have flexible class schedules designed around the busy lives of working adults.
Online courses begin every three weeks, and last for six weeks at a time. Instruction is career-based, which allows students to practice and apply their new skills immediately in the working world.
Even though the classes are taught entirely online, Ellis College ensures the quality of the instructors, who are all required to hold at least a master's degree in the subject they are teaching. They must also log-in six days a week to answer questions and hold discussions with students. Many professors opt to hold real-time chat sessions to answer questions and coach students. Individuals can also arrange to work one-on-one with professors during all offered courses.
Ellis' bachelor's degree in business administration can be in finance, general management, human resources, or the most popular degree for entrepreneurs: small business and entrepreneurship. Specialization is also available for master's students taking online courses. For students who are unsure of an area to pursue, Ellis College says students don't have to begin planning their specialization courses until they are taking their sixth online course.
Ellis College has a unique, interactive learning environment for any student truly interested in learning more about business, management, finance or entrepreneurship. Students are immediately immersed in real-life work examples that will begin benefiting their professional life.
The support that Ellis College offers its students really sets it apart as well. Academic advisors coach all students toward graduating with a new degree and offer new insight on their business plans.
Anne Hauser is a freelance writer who is currently a double major in Magazine Journalism and English at the University of Missouri.
Share this article
---
Additional Resources for Entrepreneurs