Copyright
Fair Use and Fair Dealing
Copyrighted material is completely protected under U.S. and international law, right? Maybe not. Fair use and fair dealing create opportunities for the legal use of copyrighted content.
To the chagrin of many business owners and creative industry entrepreneurs, copyrights are not a cut and dry legal issue.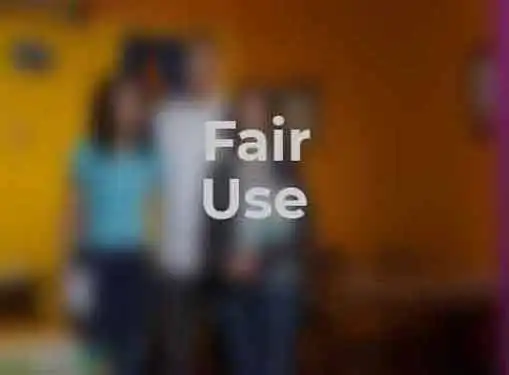 In theory, a registered copyright protects intellectual property from unauthorized copying, distribution, adaptation, and performance. But fair use and fair dealings exemptions can limit your ability to fully restrict the use of your work.
On the other hand, fair use and fair dealing exemptions can make it possible for you to enjoy limited use of someone else's copyrighted works. Depending on how you use the material, you could be legally entitled to use portions of copyrighted works for business or personal purposes.
What are fair use and fair dealing?
Fair use and fair dealing generally refer to the same thing, i.e. the limited use of copyrighted work according to a fairly narrow set of use criteria. When applied to U.S. copyrights, it's called fair use; in most international jurisdictions, it's called fair dealing. But like so many other things, the devil is found in the details, especially when it comes to what qualifies as fair use.
Legal Standards
The legal standards for fair use are vague. The courts evaluate the use of copyrighted material according to four criteria:
Whether the material was used for commercial, nonprofit, or educational purposes
The nature of the copyrighted material
How much of the total copyrighted work was used
The consequence of fair use on the work's value
Accepted Fair Uses
Distinguishing between fair use and copyright infringement isn't an exact science. But the legal community has historically classified the use of copyrighted material for criticism, commentary, teaching, reporting, scholarship, and research as fair use. Although this precludes many business activities, it may create opportunities for companies to use copyrighted material for critiques, comparisons, and other purposes.
Best Practices
When it comes to copyrighted works, best practices require businesses to err on the side of caution. Whenever possible, copyrighted works should be treated as proprietary content unless you have received authorization from the works' creator or have been legally advised that the use of such material won't open the door to a copyright infringement lawsuit.
Share this article
---
Additional Resources for Entrepreneurs