Raising Money With Grants
Finding Minority Business Grants
Written by Rayzelle Forrest Young for Gaebler Ventures
Tips on how to find a minority business grant to get your business off the ground. Emphasizes the use of the internet to conduct your search.
Getting a minority business grant is a great way to fund the start up costs for your business.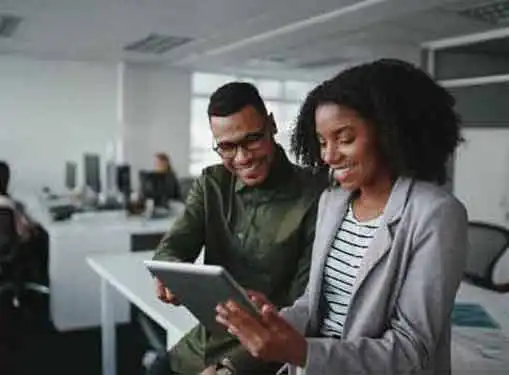 This grant can be used to hire employees, rent space and even purchase supplies. However, you will need to take a few preliminary steps before you start your search. Once you've completed them, the help of the internet should make your minority business grant finding process easier.
Determine Amount
Before finding your minority business grant you need to know how much it will cost to start your business. Determining the amount of money you need for your business involves the costs of such things as rental space, supplies, employees and so on. Adding these figures together gets you the total cost of starting the business. Although these numbers will be an estimate, they give you an idea that of what you will actually need. This will help to narrow your search down to grants that fit your financial criteria so that you don't waste time.
Search The Internet
You can search the internet to find minority business grants. This is done by entering the phrase "minority business grants" into a search engine. The more popular search engines to use for conducting your search are Google, Yahoo! And MSN. You will probably get the best results from these search engines.
Use Caution
Conversely, there are a few things to keep in mind when searching the internet. Among the legitimate funding opportunities on the web, there are also scammers that are waiting to take your money. You should never have to give money to a company to get information about a grant. Legitimate grant information is free and readily available on the internet. Also, never give out any personal information such as your social security or credit card number online. These can be used to steal not only your money, but your identity as well.
Use Business Resources
Get help with your minority business grant search from the Small Business Administration. This organization has helped small businesses get off the ground by providing them with important information. They are up to date on the latest business help and should be able to point you in the right direction. The organization's website can be found at SBA.gov.
In addition you can get help from Grants.gov. This website is filled with current grant information. Search the site for "minority business grants" and a list of grants will appear for you to search through. There will be a description of the grant and you can download the application at the site. This website will speed up your grant finding process.
Finding the right minority business grant takes some time, but the use of the internet's websites should help the process. However, you should always remember to be cautious about sites that ask for money to conduct your search and never give out your personal information.
Rayzelle is an entrepreneur and writer. Based on her experiences as an owner of her own dance studio, she will share her personal tips on being a successful entrepreneur.
Share this article
---
Additional Resources for Entrepreneurs