Human Resources
Fires Burn, and Firing Someone Can Hurt
Written by Clayton Reeves for Gaebler Ventures
Sometimes employees become detrimental to the workplace or consistently underperform. This can be a major detriment to a small business. In an expense driven market the one operating today, you need to know when to cut the cord. This article briefly explains some keys to a successful parting of ways.
Firing an employee in a small company is never easy.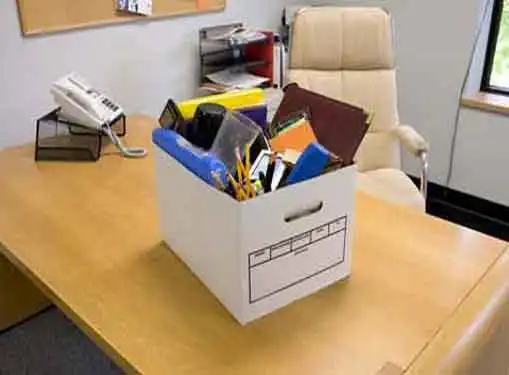 It sometimes feels like you are kicking a member of the family out of your home or ending a long term relationship. However, it is best to get done with the process quickly and efficiently, after you have given it some thought. Allowing a disgruntled employee to linger will poison the workplace and kill employee morale.
There are several things you should remember when dismissing an employee.
It Isn't a Discussion
This is your business, and they are simply a part of what keeps it running. If they begin to become a detriment instead of doing their job, then it is best for both parties to end their working relationship.
Although they may seem repentant at the time of the meeting, letting them off the hook will only embolden them to continue their negative behaviors. The worst thing to do is to fire someone and then hire them after they convince you otherwise. Doing so will imply that you don't have the constitution to let one of your employees go. This news will quickly spread through the workplace and could erode your authority as a leader. It isn't something that should be discussed or debated between boss and subordinate.
The relationship is such that you hold all the chips, and the final decision is solely in your hands.
Be Sensitive but Firm
In general, it is important to be firm but sensitive to the fact that this is a major life moment for your employee. Getting fired is never something that an employee will remember positively.
However, it can be much worse if you treat them insensitively. Try to be calm and firm, and remind them that they have previously been warned about their performance problems. Use facts to illustrate how they could have changed their behavior. Explain that many warnings were given, meetings were held and second chances were handed out. Hopefully, this will remind the employee that this shouldn't come as a surprise. This should make things much easier when severing the relationship.
Don't Get Defensive
Emotions run high when you have to let go of someone that you may view as a friend. If things get ugly, it is easy to sink down and begin listing failures or shortcomings as a way to get back at your employees. It is easy to get into a case of finger pointing or name calling instead of an objective discussion.
Small businesses are usually so tight knit, that you may view your employees as peers instead of subordinates. When someone neglects their duties or becomes a detriment to the office, they give up those rights. They are then open to whatever decisions you and the senior teams make.
Don't Try to be Funny
This should go without saying, but do not try to be funny when firing an employee. It may bring levity to the situation for you, but it will be lost on the person being dismissed. Many people deal with hardship by using humor. This can be appropriate in certain situations, where both parties could use a laugh.
However, this is their life that you are dealing with, and you should treat it with the sensitivity and maturity that you would expect to be dealt with yourself. Be a professional and give them facts about the situation.
These things can help you when dealing with an underachieving employee. There is still no magic wand that makes firing people easy. However, if you follow these principles, you will be able to better approach the difficult situation and hopefully avoid any ugly encounters. Remember, these things happen in business and it is your job to make sure they go smoothly.
When he's not playing racquetball or studying for a class, Clayton Reeves enjoys writing articles about entrepreneurship. He is currently an MBA student at the University of Missouri with a concentration in Economics and Finance.
Share this article
---
Additional Resources for Entrepreneurs