Small Business Sales Advice
Fitting Your Product Into Consumer's Behavior
Written by James Garvin for Gaebler Ventures
Your product or service must fit into to consumer's current behavior. Learn how Segway failed this basic business premise.
Some aspiring entrepreneurs get so taken aback by their inventions because they are so new, so radical, that they feel their invention can be a real life changer.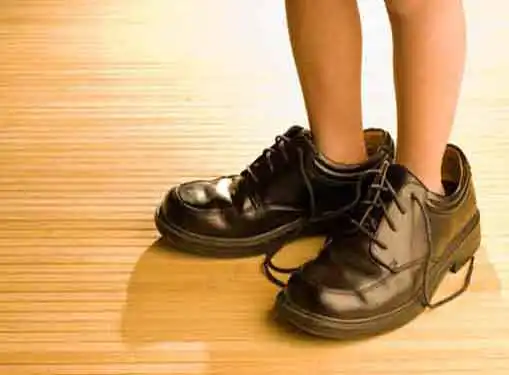 For entrepreneurs looking to sell their new creations to consumers, you must first understand how your product will fit in with current consumer behavior, rather than being impressed by how your creation will change consumer behavior.
We know that the "Build it and they will come" saying is far from true, but why is it far from true? Aside from building something that people simply do not want or need, the next largest contributing factor with many new inventions, is that they do not fit into the current behaviors of their intended audience. Consumers are extremely reluctant to change their behaviors or to purchase products/services that require them to alter their current behavior.
Consumers need to relate to your product the second they see it. They should not have to think about how a product or service will better enhance their lives. Imagine going to Wal-Mart and having to analyze every product on the store shelves to figure out how that product will enhance your current behavior?
Perhaps the most well-known consumer product flop was the Segway, the stand-up machine that allowed users to forego the unnecessary trial and pains of "walking." When most consumers first saw a Segway, their initial reaction was, "Wow, this looks great, but what do I use it for?" Is it a bike, a car, or an alternative to walking on the sidewalk? Nobody knew and as such Segway, of course had difficulty selling any units to consumers other than to tourist operators in San Francisco. This was not only due to consumers not understanding how or when to use a Segway, but also because Segway had enormous difficulty getting their product approved for use on streets and sidewalks.
If Segway was supposed to replace walking, would consumers be willing to spend thousands to replace an activity that is and always will be free? Some saw Segway as an alternative to a bike, but Segways were not nearly as fast or as efficient as a road bike. Segway is the classic example of building an innovative product that doesn't fit into current consumer behavior because it lacked the ability for consumers to immediately understand where it fit in their lives. This failed trait refers to the ability to relate products to something else that they do currently use.
As consumers, we subconsciously always think in relative terms. How relative one thing is to another serves as the basis for whether or not we choose to buy a new product or not. If we are unable to relate a new product to something that we currently use or want we have no basis for determining the need or value of that product. As entrepreneurs, it is your duty to analyze and understand how your product will be perceived and what other products consumers will relate it too when they first see it.
James Garvin began his education studying biotechnology. In recent years he has turned his interest in technology to helping two internet startup companies. The first business was an online personal financial network and the second was an e-marketing platform created to help entrepreneurs demo their web sites. Currently a student at University of California Davis, James is spending his summer incubating two new online businesses and writing about his entrepreneur experiences.
Share this article
---
Additional Resources for Entrepreneurs