Marketing Strategy
Five Proactive Strategies for Success
Written by Celeste Heiter for Gaebler Ventures
Lay the groundwork for a successful new business with five proactive strategies for making your company visible and respected in your community.
Growing your business into a successful enterprise is a complex and multi-faceted process that involves not only your day-to-day operations, but also the proactive groundwork that you develop early on.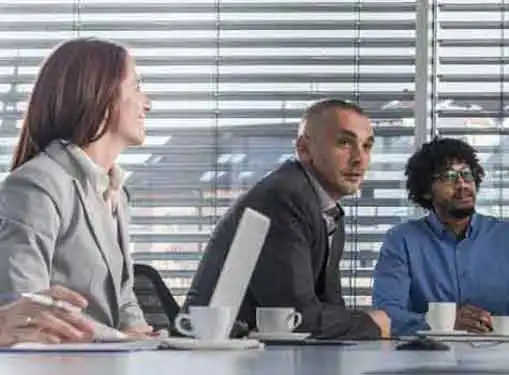 One of the most important aspects of this proactive groundwork is creating a corporate identity and establishing it as a positive presence within your community. Here are five proactive strategies.
Identify a Strong Niche Market
Niche marketing is one of the most powerful tools for small business success. If your company does not already have a clearly defined niche market, evaluate the strengths and focus of your business, and identify clients within that market. A niche market may consist of a particular consumer demographic, a rare or unique product, a specialized service, or simply being the best or only provider in your industry or geographic area.
Do Your Homework
Before meeting with potential clients, get to know every aspect of their business. Study their website, read their mission statement, talk to their staff, identify and research their clients and competitors. The more people you talk to, the more informed you will be when you walk into the first meeting. And when you do, make sure you fully understand their goals and objectives, and have new ideas for any undeveloped potential the company may have.
Share Ideas with Potential Clients
Many business owners believe that by guarding their ideas, they are protecting themselves and preventing others from profiting on their intellectual property. However, in many cases, the effect of sharing ideas may have just the opposite effect. By brainstorming with potential clients, or offering them a complete written proposal, even if you don't get the job right away, the client may later realize that if they want the job done right, you're the best candidate for the job.
Pay It Forward
Pro bono work and participation in non-profit fundraising events are excellent ways of making yourself and your company visible, while establishing yourself as one who believes in actively giving back to your community. Volunteerism makes you much more visible than simply writing a donation check. If you don't already have a favorite non-profit or charitable organization, your local volunteer agency will be able to provide you with a list of recipients worthy of your generosity.
Teach Classes
If you are knowledgeable enough to operate a business in your industry or field of expertise, chances are that you are also qualified to teach a class on the subject at your community college, vocational institute, adult school, chamber of commerce, or small business association center. Not only does this contribute to your reputation as an expert in your field, but your students may also provide valuable client referrals. When they've become successful themselves, they may become paying clients.
Celeste Heiter is an entrepreneur and professional writer. She has owned several businesses, is a graphic designer and an expert on Japan and its culture. Today Celeste devotes her time to writing about a variety of business topics.
Share this article
---
Additional Resources for Entrepreneurs