Operating Your Startup Business
Investing in Productivity Tools
Wondering how to increase productivity at your small business? Investing in productivity tools is a smart move. You'll find you get more production out of your workers and the result will be a stronger bottomline.
To remain competitive in today's business environment, your company needs to equipped with tools that maximize productivity and minimize waste - wasted time, wasted resources, and wasted focus.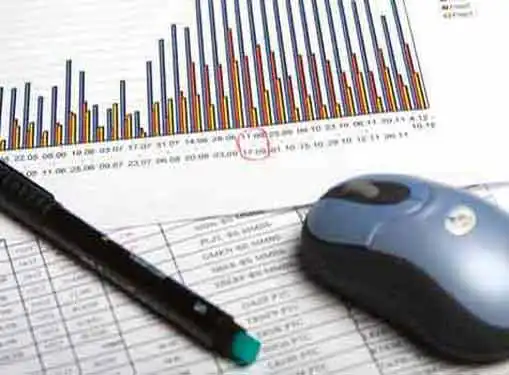 But with so many productivity tools on the market, it's sometimes difficult to know which ones are worth the effort. How can you tell the difference?
The reality is that not all productivity tools are created equal. Some are worth their weight in gold, while other tools are of little or no value in the overall scheme of things.
The litmus test is whether or not the productivity tool is capable of significantly boosting your ability to do what you do best. If it is, grab it and don't let go.
Here are a few common productivity tools that have proven their worth for companies across a variety of fields and industries.
Virus Protection
It's amazing that in this day and age some companies still rely on good fortune to protect their computer system from bugs and viruses. A simple computer virus can easily derail a vulnerable system, resulting in endless amounts of lost time and data.
There are a multitude of good quality anti-virus tools available for a reasonable price. Pick one and install it as soon as you can.
Project Management Software
Project management software is a great way to coordinate the efforts of your teams and encourage collaboration in your business. Today's project management solutions are even capable of coordinating your in-house efforts with clients and vendors outside of the organization.
The big benefit of project management software is that it increases your ability to stay organized with a minimal amount of effort on your part. The more organized you are, the more productive you will be - guaranteed.
CRM (Customer Relationship Management)
CRM is a productivity tool that is increasingly finding a niche in the world of small business. A good CRM solution keeps track of previous customers and clients, and provides opportunities to convert them into return customers with just a few, simple strokes of a keyboard.
Additionally, CRM solutions provide business owners with the ability to view trends based on statistical data. These trends can then be used to focus your efforts on activities that are most productive. Depending on the solution, CRM can also be used as a tool for accounting, customer service, and inventory functions.
PDF Creation
One of the most frustrating aspects of document sharing is that in order to view a document, both the sender and the recipient must be using the same piece of software. In many cases, they must both also be using the same version of the software. To eliminate the chaos, many companies send all of their documents in a PDF format. PDF is a standard viewing format that can be viewed on any computer. Saving a document as a PDF file is a relatively simple process, but it does require additional software to execute. Even so, the time and hassle you save make it a tool worth considering.
Share this article
---
Additional Resources for Entrepreneurs