Forklifts
Forklift Features
All forklifts are pretty much the same, right? Wrong! Today's forklifts come with a wide range of features that are designed to improve the efficiency, safety and productivity of your company's warehouse or manufacturing space.
These days, shopping for a new forklift can be a lot of fun.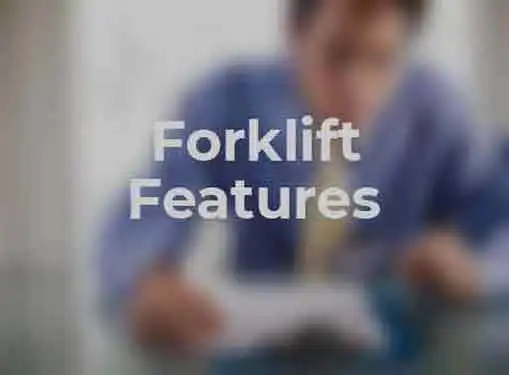 Unlike the forklift industry of the past, today's forklift vendors offer a variety of modern features that have been designed to integrate with your workplace. Even if your company requires its lift trucks to perform multiple functions, there is a good chance you will find a forklift that is perfectly suited for the job.
Like any other major business purchase, forklifts with additional features and load-carrying capacities also cost more than basic models, so pricing is definitely a consideration when you evaluate forklift features. Here are a few other features to consider when you buy your next forklift.
Maneuverability. Before you enter the market for a new forklift, you'll need to assess your maneuverability requirements. A forklift that is primarily used to load pallets on trucks will require different features than one that will be tasked with storing pallets on high shelving.
Versatility. Many forklift vendors offer versatile products that can be used for either indoor or outdoor jobs, and have dual fuel systems that can switch between LPG and CNG with a minimal amount of effort.
Tire options. Make sure to pay special attention to tire composition features. Cushion (or solid rubber) tires are more appropriate for indoor use, while outdoor forklifts rely on pneumatic (or inflated) tires. If your work environment lends itself to tire punctures, you can even get cushion/pneumatic hybrid tires.
Accessories. Your specific work demands will largely determine the accessories you will need to purchase with your forklift. There are a lot of accessory features available in the marketplace. Some of the most common are attachments that enable your forklift to pickup rolls of cable, steel drums or other specialized cargo loads. Also, pay careful attention to the safety features and options that are offered by your vendor.
Training. In the world of forklifts, operator training isn't just a good idea – it's the law. OSHA regulations require operator training and licensing consisting of both classroom education and a driving test. Many vendors offer operator training as a product feature. Check with your vendor to find out whether training and licensing are included in the package or if they are available for an additional fee.
Share this article
---
Additional Resources for Entrepreneurs