Buying Business Cards
Free Business Cards
If you need business cards but are short on cash, Vistaprint offers a simple, no-frills option. The best thing about Vistaprint business cards is that they're free . . . sort of.
Business cards aren't cheap.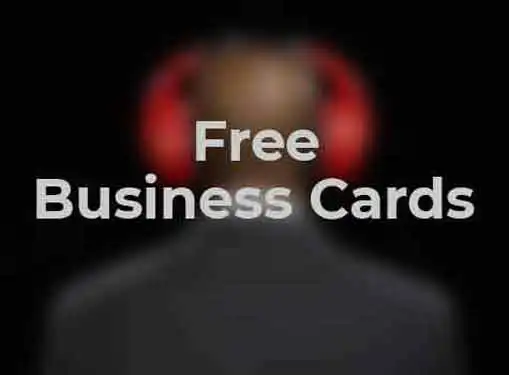 With the more elaborate versions approach fifty cents each, many cash-strapped entrepreneurs are forced to choose between either cobbling together their own business card or going without a business card altogether.
Enter Vistaprint. Sensing a gap in the marketplace, Vistaprint has overcome cost objections with an offer that seems hard for struggling entrepreneurs to refuse: 250 customized business cards at no charge.
How It Works
If it sounds too good to be true, it probably is, right? Although that's not exactly the case with Vistaprint's offer, there are some caveats you should know before you place your order.
Vistaprint's business cards are attractive, no nonsense designs that can be customized with your company logo and basic design preferences. If you're looking for an origami-themed business card that can be folded to look like a swan, you won't find it here. But then again, you won't pay the price you would pay for a folded swan business card, either.
All of Vistaprint's business cards are printed on 80# card stock unless you decide to purchase upgrades. Upgrades are actually the key to Vistaprint sales strategy - it's how they stay afloat. So while their free business cards come in a matte finish you have the option of upgrading to a glossy finish for a modest charge. And while the free package has 42 design templates the premium package has over 300. You get the picture.
The only expenses you will incur with Vistaprint's free business card offer are "shipping and processing" costs. These costs sound ominously expensive, but they actually turn out to be quite reasonable - especially if you're willing to wait a little while to receive your business cards. For example, if you're willing to wait 21 days for your business cards the shipping and processing costs are $5.67. A great price for 250 attractive business cards. If you would prefer to receive your business cards in a week, shipping and handling jumps to $13.68.
Vistaprint's free business cards come with one final footnote. In exchange for providing you with free business cards, Vistaprint gets free advertising by stamping their logo on the back of each business card.
Is It Worth It?
The bottom line is that for a simple, straightforward business card, Vistaprint's offer is a great value. However, if you are in the market for a more sophisticated and higher quality business card you might want to expand your search to other business card providers.
Share this article
---
Additional Resources for Entrepreneurs