Freelance Writing Business
Freelance Writing Options
Written by Charles Mburugu for Gaebler Ventures
So, you have chosen to pursue a career in freelance writing. Your computer is hooked up, printer installed and you have learnt how your word processor works. You are ready to go out and conquer the publishing world. But wait. Are you aware of all the options available for freelance writing?
The possibilities for writers today are many as long as you are ready to experiment. The internet has made it easy to find writing jobs not just in your home country, but all over the world.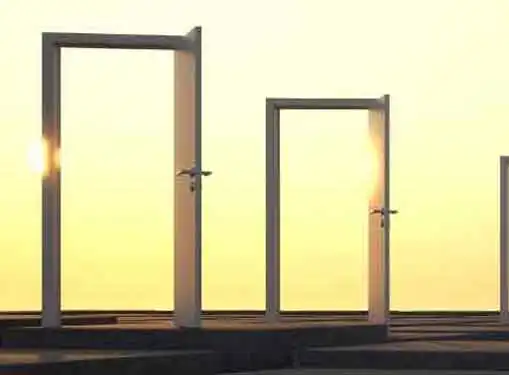 All it takes is an email to apply for a job and submit the assignment. The following is a list of the jobs a freelance writer can access on the internet.
Magazines
The main focus of the freelance writing industry is in magazines. There are magazines on about every topic imaginable, and you should be able to find at least one that fits your interest. Though magazine publishing is widespread and huge, you should not try to get published everywhere. Start by identifying a few niche topics. As your interests and expertise grow, spread out to other magazines. Most writers start out with topics such as computers, health and nutrition, travel, disability, parenting and relationships.
Fillers in Newspapers and Magazines
Not many writers make it to the front pages of magazines. At the beginning, you might have to be content with fillers. These are pieces like short lists, jokes, opinion pieces, or news items. Editors are always looking for good fillers, so you have a good chance getting a breakthrough.
Greeting cards
E-cards have largely replaced paper greeting cards. However, paper cards are still being sold. Contrary to popular belief, greeting card markets are not easy to succeed in. But the markets pay very well. In addition, there is some demand for e-card writers. You could give greeting cards a shot once in a while.
Magnets, Doormats, T-shirts, Bumper Stickers
Freelance writers are frequently asked to write words of phrases for such material and are paid very well for it. If you are creative enough to come up with a catchy one-liner, this could mean some extra cash in your pocket.
Posters
Many companies sell posters and make a good profit from them. Writers of posters are normally paid in royalties, which is a percentage of each sale. So instead of being paid once, you'll continue getting a residual income for years to come.
Resumes
Almost everyone requires a resume. Some people write resumes for themselves, while some engage the help of a professional. Write one or two resumes as samples and reply to advertisement for resume writers. You need to be crisp, attention-grabbing and professional.
Advertising
Advertisers require writers, commonly referred to as copywriters. Getting started in advertising is tricky, but with a good portfolio and resume, you will be able to showcase your talents. If you are skilled at what you do, advertisers will want to hire you. If you prefer to be self-employed, you could start your own copywriting business and market it to clients.
Website copy
With the current Internet revolution, big and small companies are looking for people to write their website content. Such companies normally pay well. If you have experience writing website copy, you should be able to find more similar assignments. Simply direct the potential client to the website hosting your published work.
E-books
In contrast to print books, e-books are brief, contain many web links and normally provide solutions to immediate needs. They are easily downloadable off the internet, and you can earn residual income on a single e-book long after you have written it. However, you need to realize that writing e-books requires much time and dedication.
Charles Mburugu writes for us from his home in Nairobi. He has a graduate degree in Business Management from Kenya Institute of Management. He is interested in writing about branding, CSR and intellectual property.
Share this article
---
Additional Resources for Entrepreneurs