Small Business Marketing
Fusion Marketing
Written by Richard San Juan for Gaebler Ventures
Sometimes marketing does not always have to be competition-based. It can sometimes also emphasize cooperation between two businesses. This is called fusion marketing and it is a type of marketing that is popular for start-ups or small businesses.
Have you heard the phrase "If you scratch my back, I'll scratch yours"?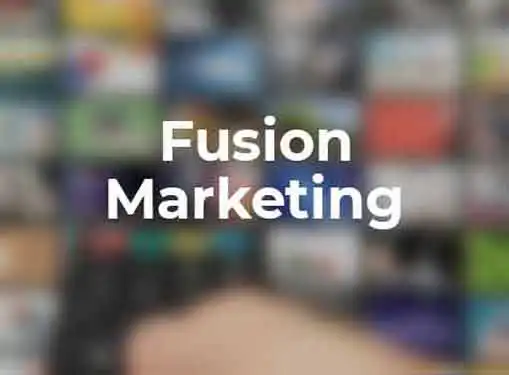 That is the central theme of fusion marketing.
This type of marketing involves forming a strategic partnership with another business to help expand and mutually benefit each other.
So how do you know what business will be a good partner for fusion marketing? An ideal business that would serve as a good collaborator is one that shares a similar target market.
Sharing the same target market is good for one thing in particular: leads. Many small businesses that have leads know that other businesses, marketing different things, have the same kinds of leads. By exchanging leads, it increases the probability of gaining more clients for their own business.
There are six easy steps to take setting up and taking advantage of fusion marketing.
The first step involves determining which business would be a good fit to utilize fusion marketing. A good partner would be a business that has similar prospects as your own business and who could benefit from the same kind of prospects, but isn't in the same industry as your business. Some examples of good partnerships are a realtor and mortgage broker, massage therapist and a chiropractor, and a landscaper and a builder.
With the next step, it is important to come to an agreement with your partner what kind of joint offer to market. For example, in the case of the massage therapist and a chiropractor, it may be possible for the massage therapist to offer a free lunchtime massage break while the chiropractor offers a back adjustment.
The third step should be done after there is a general consensus agreement. In this step, a written agreement should be done to ensure how the joint offer will be done and which business gets what during the partnership.
With the fourth step, each business can combine their various leads and mailing lists. This will allow them to start communication to both sets of mailing lists. This can be done through either e-mail or direct mail. As an entrepreneur or small business order, saving as much as possible is a priority. Therefore, e-mail would be the cheaper alternative.
The fifth step simply involves making sure that extra attention is given to responses from the mailing list of the other business. It is important to be responsive and to make sure the registering process is not difficult.
The sixth and last step is about continuing fusion marketing with the other business to ensure the long-term viability of the partnership that is mutually beneficial.
Richard San Juan is currently pursuing an MBA degree with an emphasis in Finance from DePaul University in Chicago. He is particularly interested in writing about business news and strategies.
Share this article
---
Additional Resources for Entrepreneurs