Entrepreneurship and Startup Trends
Gen X and Internet Business
Written by Jay Shapiro for Gaebler Ventures
The X Generation babies are all grown up now. If they make up part of your target audience, you need to get to know them.
Generation X is the buzzword used to define people who started out as babies born between the years 1965 and 1976.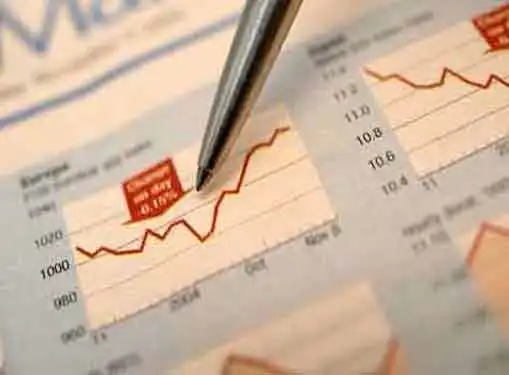 The Gen X babies are now adults, they earn money and they spend money. Of course this makes them a demographic group that is of particular importance to internet marketers. As always, when you are looking at target audiences it stands you in good stead to attempt to know them almost as well as you know yourself. Only then can you hone your promotions to resonate effectively with them.
Herewith is a breakdown of those in the Generation X group:
In general Gen X people are already established in business, most of them are married and own homes of their own and offspring. Gen Xs have earning capabilities and spending power that's liable to grow. On the whole though, their requirements are diverse, which is fairly typical of most people in between the ages of 34 and 45.
In comparison to their generational predecessors, The Baby Boomers, they tend to be more:
Cynical about what their financial futures hold.
Familiarized with cheap imported products and not averse to purchasing them.
Mistrustful of sleek marketing approaches. Gen Xs prefer clear-cut talk and substantiation that supports any claims made.
Generation Y:
Born between the years 1977-1994, The Y generation is predominantly made up of high school students in their early teens, and married couples who are home-owners. The ones in the upper tier have strong spending power. Those at on the bottom, understandably, have limited expendable income and little in the way decision-making control.
Approaching the Y Generation with one size-to-fit-all approaches won't work. Unless you offer products or services that cater specifically to the youngest members of this group, you'd be wiser to focus on the top half of the Y's scale; for example: those born before1985.
The Y Generation is the most technically adept generation so far. It grew up the World Wide Web, and other technical gadgets. Those in the Y group are more positive and idealistic than their X predecessors.
Understanding the 2 Groups, X and Y
In general, both Generation X and Generation Y are:
More adaptable than previous generation groups. They are very likely to use flexible schedules in the work place and with family leave options. They were raised up in a world of flexibility. They were the 1st generations to have two working parents. In order to suit X and Y groups, you need to be flexible yourself. Offer a range of choices, and be prepared to satisfy their often particular demands.
Both groups are far more knowledgeable when it comes to technology than the previous generations were; in addition they are more comfortable using it.
Because of this, both the X group and the Y group represent an ideal target audience when it comes to internet business, online promotions and web marketing. They're au fait with navigating their way around the online environment and they're open to flexible approaches in business.
Jay Shapiro is a freelance writer based in the UK. Jay has a particular interest in the emotive aspects of the entrepreneur's character. "Alongside the nuts and bolts of business, the character of the person is often the ingredient responsible for success."
Share this article
---
Additional Resources for Entrepreneurs