Getting a Small Business Loan
On Deck Capital
If you need a small business loan, you would do well to talk to On Deck Capital. They offer a new approach to small business lending that provides fair small business loans fast. Loan approval takes two days and your small business loan arrives within seven days.
Getting a small business loan just got a little easier.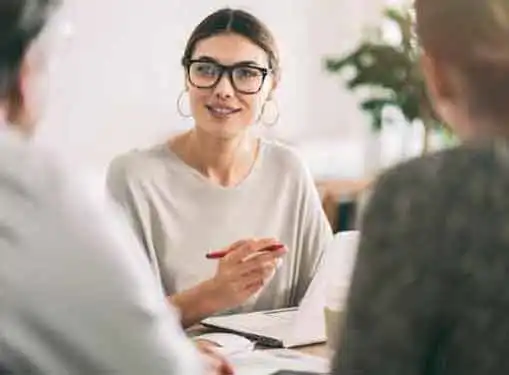 It's about time there was some innovation in small business lending.
Small business lending has been stuck in the stone age for decades.
For many small business entrepreneurs, a small business loan is like the Loch Ness Monster. It's rumored to exist but it's only been seen by a very small group of people.
The reality is that it's extremely tough to get a small business loan from a bank.
It's a lesson many entrepreneurs learn the hard way: After a way-too-long application process, business owners in need of quick cash find that they don't qualify for a small business loan.
Maybe the business owner has some personal credit issues. Maybe they haven't been in business long enough. Maybe they have limited cash reserves or no significant assets to offer as collateral for the loan.
The irony is that the small business owners who can get bank loans are usually the ones who don't need the money.
So where does that leave you?
If you need a small business loan but can't get a traditional small business bank loan, there's some good news.
A company called On Deck Capital, based in New York but offering loans on a national basis, has an excellent new small business lending platform.
They bridge the small business financing gap between bank loans and expensive small business lending products such as merchant cash advances and receivable factoring.
With backing from Jim Robinson, the former Chairman and CEO of American Express, On Deck Capital has create a very attractive small business lending solution.
You can borrow up to $100,000 and it takes only nine days to get the money (two days for your small business loan approval and seven days until the cash is in your small business bank account).
They use a proprietary new small business loan underwriting technique that allows them to extend loans to businesses that are considered too risky for traditional banks.
To qualify, you need to meet four criteria: 1) You have to have been in business for at least one year; 2) you have to have been accepting credit cards for at least three months; 3) your monthly credit card volume must be over $3,000; and 4) you have to have a business bank account.
The financing rates are not dirt cheap, but they are much better than alternative lending vehicles like merchant cash advances. After all, there's significant risk in small business lending. Since lenders like On Deck Capital take on the very real risk of small business loan defaults, they do have to charge relatively high interest rates.
But, for many entrepreneurs on the verge of greatness, there are no other good small business financing alternatives. The bottom line is that you run into cash flow problems naturally as you grow and you need money to persevere or invest in expansion. Whereas in the past you were out of luck, you now have a viable financing option that is fair and fast.
The American Dream is to start a business, grow the company and make a fortune (or at least a good living). That dream has historically run into a serious roadblock: a shortage of small business funding.
With its new offerings, On Deck Capital is making the American Dream much more attainable for those of us who are brave enough to go for it.
Share this article
---
Additional Resources for Entrepreneurs