Young Entrepreneurs Starting Businesses
Getting Past the Age Challenge
Written by Chukwuma Asala for Gaebler Ventures
How do you get past the age challenge? Entrepreneurs are getting younger and younger. Here are some tips on how to be successful and young at the same time.
As an entrepreneur you are bound to face a number of challenges.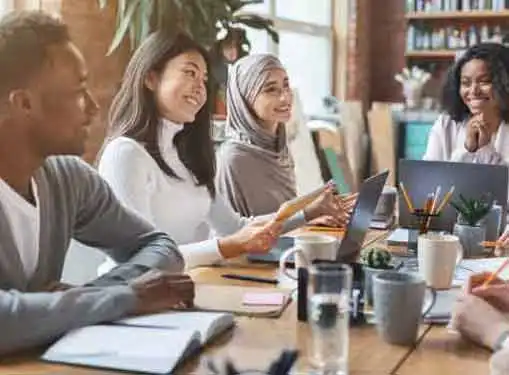 As a young entrepreneur your biggest challenge, assuming you happen to be of the younger generation, will be your age. One of the most annoying questions to get on your quest for success in business will be "How old are you?", as if that makes a difference.
Sadly in the minds of most people, your ages has everything to do with whether or not you know what you're doing. Here are a few things you should consider if you're a young entrepreneur that can help eliminate the age challenge you will face when dealing with the older crowd.
Be conservative in your appearance
Most guys remember the feeling when they finally grew a full beard, or even better the first time they grew any facial hair period. You finally felt you were becoming a man and consequently concluded you would never shave off any of your facial hair for fear of it never growing back. In the world of business however most successful people that are male are clean shaven.
How many CEOs do you know that have any facial hair? Now, this is not to see you can't have facial hair but try and keep it conservative. Keep everything conservative and it will make you look more professional. Piercings are a no. Body art needs to be covered. Anything that will distract from your credibility is important to
Associate with successful people (upgrade your association)
People are attracted by what comes out of your mind through your mouth. That is another way of saying anytime you speak, what you say is either attractive or repulsive depending on who you are speaking to. The challenge is most of the people you interact with are probably young so a lot of what you are used to talking about will not be appealing in a business setting.
In order to be comfortable in the business world you need to start associating with other successful business-minded people. Attend networking events in your local area to start and watch how the professional introduce themselves to one another and exchange cards. That will be a good start.
Read books on success, communication, people skills, success principles
Incorporating a reading habit into your lifestyle is one of the most important things you can do in your for becoming a successful entrepreneur. Read books on anything you think you need to grow, develop, or change about yourself.
All successful people have a few basic things in common: charisma, attitude, integrity just to name a few. If these are things you are lacking in, and you probably are, go to your local bookstore and find books on these topics.
Chukwuma Asala is an international student from Nigeria who is studying to earn an MBA from the State University of New York in Albany. He has analyzed more than 20 industry case studies throughout his education thus far, and hopes to bring some of his business knowledge to Gaebler.com.
Share this article
---
Additional Resources for Entrepreneurs