Getting Publicity
Using PR to Grow Your Business
Think of a successful entrepreneur or business. There's a good chance that they are successful in large part because they mastered the art of public relations. In this article, we teach you how to get publicity for your business.
In Hollywood, they say there is no such thing as bad publicity. Nothing could be farther from the truth when it comes to your business. Good publicity can make the difference between a decent bottom line and a great one. Bad publicity, however, can have severe ramifications for your company and even threaten your ability to continue to do business.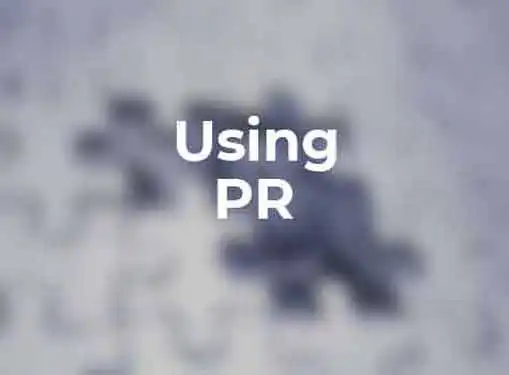 Some small business owners hire a public relations firm to handle their publicity while others choose to handle it themselves. However you decide to do it, your small business will benefit from a basic understanding about how publicity does - and doesn't - work.
One of the most common misconceptions about press publicity is that who you know in the press is more important than the story itself. It never hurts to have a contact in the media, but if you have a good idea for a story about your business, the press will listen - regardless of whether or not you know the reporter.
Even if you have a good idea for a story, the press may not jump on it immediately. It's very likely that your story may run at a later date, depending on when it is convenient for the reporter and the media outlet.
This is important to know, especially if you are hoping to run a story that is linked to a time-sensitive business event such as a sale. If you need heavy promotion for such an event, it's always better to buy it in the form of advertising. That way you can be guaranteed to get the word out according to your schedule instead of someone else's.
Something else to be aware of is that when you promote your business through the press, you lose control of your message. The press is free to angle the story however they see fit, even if it means portraying your business in a less than favorable light. Usually a reporter will give you a straight answer in advance about the tone and angle of their story, but not always.
Likewise, if you are interviewed by the media for a story about your business, you need to realize that your responses will not appear unedited or even in context. By necessity, reporters will edit your responses in such a way to convey the most amount of information in the shortest possible space.
In a worst case scenario, you may be called upon to respond to a business-related crisis involving potentially disastrous publicity for your company. For example, if you own a restaurant that is temporarily shut down by the board of health for code violations, expect to be contacted by the local press.
In these situations, it's best to hire the services of a professional public relations firm. They know how to relate to the media and are skilled in creating a positive public perception of your business during a crisis.
Share this article
---
Additional Resources for Entrepreneurs