Coming Up With Business Ideas
Good Business Ideas for 2011
Interested in starting a business in 2011? Good idea . . . Here are some business startups that have a better-than-average chance of success heading into the new year.
Business startups aren't for the faint of the heart.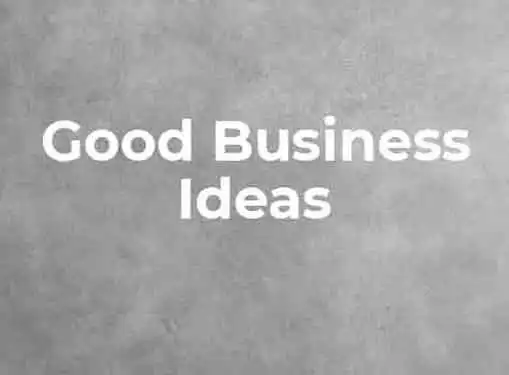 You've seen the statistics. The number of new businesses that fail in the first year is astronomical. Although commitment and enthusiasm are prerequisites for startups, passion alone won't guarantee success and even experienced entrepreneurs suffer their share of failed business launches.
The challenges for business startups are even more daunting as we head into 2011. Despite early signs that the economy is poised for recovery, the marketplace is crowded with competitors eager to make up for several years of lost profits. And since the economy is still on shaky footing, it may only take a few negative economic indicators to send the economy back into a tailspin and send startups running for the exits.
Still, there are some startups that have a better chance of survival than others going into 2011, especially those that cater to kids and the elderly. Are these startups recession-proof, slam dunks? No, but consumer trends and industry forecasts have made these startups ripe for survival and success in 2011 and beyond.
Elderly relocation services. The aging American population means that business is booming for companies that cater to the elderly. One of the latest successful business models to emerge from the senior sector is elderly relocation, or services that help seniors transition out of their homes to new living arrangements.
Academic enrichment businesses. Tutoring and academic enrichment is back in the spotlight as school services have been slashed to compensate for state budget woes. Focus on specific grades or subjects, and spread the word through teachers, parents, and other channels. You may also want to offer enrichment services for SAT prep.
Environmental business consulting. The move toward greener business practices is still in full swing, but the down economy has made it more important than ever for green initiatives to make good financial sense. B2B companies that help businesses save both money and the environment have a rosy outlook for 2011 and for years to come.
Gourmet food delivery. Americans of all ages find themselves working more and cooking less. But at the same time, they don't want to sacrifice the occasional gourmet dinner - and that makes startups that deliver gourmet-quality food a big hit. Street-side, gourmet food carts are also gaining market share in today's dining-on-the-go marketplace.
Cupcakeries. The cupcake craze will continue unabated in 2011. Successful cupcakeries cater to restaurants, consumers, or both. The benefit of focusing on cupcakes is that they're cheap to produce and have extremely high profit margins compared to other food products.
Share this article
---
Additional Resources for Entrepreneurs