Gadgets and PDAs
Good Gadgets for Business Owners
No doubt about it . . . business gadgets are cool. But beyond just making you feel hip, gadgets can help you put your business growth into overdrive. Here's our take on what constitutes good gadgets for business owners.
Admit it . . . When you were a kid, you dreamed about being James Bond, or at least someday having the kind of job that would let you play with the types of gadgets he uses to save the world from total psychopaths.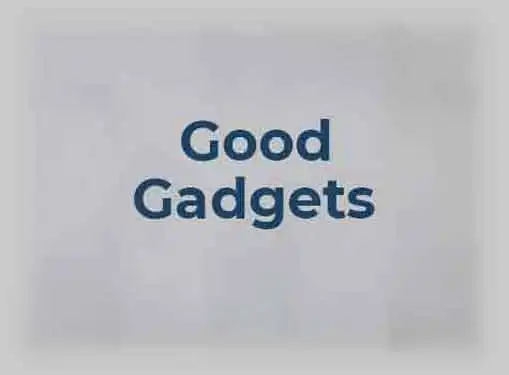 Now that you're a business leader, you're pleasantly surprised to discover that today's business world is rife with high-tech gadgetry (and only a few psychopaths). Although you may not use your gadgets like James Bond, you can use them to dramatically improve your personal productivity and business efficiency.
With new technologies being rolled out at a blistering pace, keeping up with the latest business gadgets can be a challenge. But there are a several categories of business gadgets that we think no leader should be without.
Smartphones. Hands-down, Smartphone devices are the most popular and useful business gadgets on the market. Blackberries, iPhones and other mobile devices have opened the door to a new world of opportunities for everything from wireless business apps to portable Internet access. But be warned: You'll need to carefully evaluate each phone's capabilities and compatibilities before you commit to a multi-year service contract.
Bluetooth. Bluetooth devices and Smartphones go hand in hand. Apart from the convenience of a completely hands-free calling experience, Bluetooth devices can be important safety tools, especially for road warriors who spend plenty of time behind the wheel.
Ultralight laptops. Ultralight laptops and netbooks have been a revolutionary development for business travelers. Although you won't get quite the same level of performance as you will from a standard laptop, these inexpensive computers will give you Wi-Fi Internet access and enough power to perform most of the things you need to do when you're on the road.
GPS. GPS devices can save a lot of time and hassle when you're in unfamiliar territory. Current GPS technology is available through three primary delivery systems: Built-in vehicle systems, portable windshield-mounted systems, or GPS-enabled mobile phones. You'll need to explore your options and select the delivery method that fits your individual needs and preferences.
Digital video. Digital cameras and video equipment are rapidly becoming a requirement of today's business workplace. A reliable digital video camera is essential for capturing footage that can be used on the company website, on social media sites, for instructional videos and for many other business-related applications.
Share this article
---
Additional Resources for Entrepreneurs