Small Business Marketing
Grassroots Marketing
Written by Rayzelle Forrest Young for Gaebler Ventures
A grassroots marketing campaign is essential to the success of your business locally. This article highlights things you can do in your community on and off the internet in order to build a positive presence with your local market.
Grassroots marketing is marketing that relies on word of mouth advertising.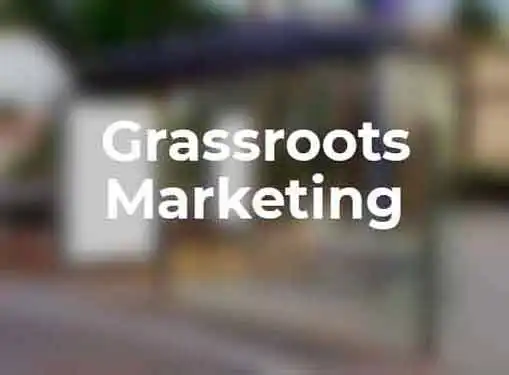 This form of advertising is very effective. In order to implement a grassroots marketing campaign it will mean that you will have to develop strong relationships with other businesses and organizations in your community. Here are some tips on starting a grassroots marketing campaign for your business.
Attend Community Events
You don't necessarily have to attend these events in a business capacity. From time to time attend these events in order to establish friendly relationships with other businesses and grassroots organizations. Doing this will make it easier later on when it's time for these same organizations to remember who you are.
Meet with Community Leaders
Regularly meet with leaders in your community. Ask questions about issues your business could help with. For example, if there has been a natural disaster in a certain country, your business could help by putting out a donation jar to aid in relief efforts. Getting involved in this way shows that you have a genuine concern for the people in your community and you're not just there to take their money.
Maintain Social Networking Sites
Regularly maintain your business social networking sites such as face book and twitter in order to stay in touch with your customers needs and requests. Read and reply to comments and concerns that relate to your business as well as reach out to businesses and individuals abroad. This will help you to improve your product satisfaction as well as give you the opportunity to extend your business beyond the borders of your community.
Get A Public Relations Specialist
A public relations firm can probably do a better job than you at getting the attention of the media to promote your business. They are professionals in this area and can more than likely present your business as a worthy news story as opposed to just an advertisement.
Doing this will help to further your relationships with the media in your community.
Sponsor Groups and Events
To increase the presence of your business in the community, sponsor local events and sports organizations. This shows that you have a genuine interest in community affairs and you're willing to give back in order to do your part. Usually, athletic teams will put your business name on their uniforms to let people know who their sponsor is. This is great advertising and excellent for building community relations.
By making use of all these strategies and techniques to build your grassroots marketing campaign, you can create a positive business presence in your community. This type of company awareness will keep your business in the forefront of the minds of your local customers as well as build customer loyalty. This will generate lots of repeat business for your company and help to make you a success in your community and abroad.
Rayzelle is an entrepreneur and writer. Based on her experiences as an owner of her own dance studio, she will share her personal tips on being a successful entrepreneur.
Share this article
---
Additional Resources for Entrepreneurs