HR Information Systems
HR Information System Vendors
A Human Resources Information System (HRIS) can bring unparalleled efficiency and organization to your company's HR functions. But before you settle on a solution, you'll need to know how to properly evaluate HR information system vendors.
With a little planning, the purchase of an HRIS system will ultimately result in a more strategic approach to human resources.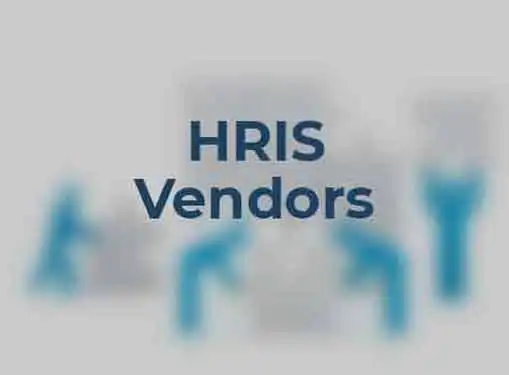 Employee recordkeeping will be transformed into an accessible system that lets your HR staff refocus their efforts on long-term employee satisfaction and retention.
But to get there, you'll need to follow a carefully orchestrated selection process that includes assessing your current HR needs, understanding the available features, evaluating vendors and knowing industry pricing. Unfortunately, some business owners do everything except evaluating vendors – and end up paying for it when they want to upgrade the system or purchase additional modules.
Don't be fooled by a second-rate dealer who offers what appears to be a highly rated solution. There are many quality applications available in the marketplace and in some cases you may be able to purchase the same product from a more reliable dealer. Here are a few other things to keep in mind when you evaluate vendors.
How the Market Works
HRIS system solutions can be sold directly from the manufacturer or through a manufacturer-approved reseller. Unlike other purchases, it's possible to get the same quality of product and service from either a dealer or the manufacturer themselves. The only difference is that products sold through a dealer require an additional level of evaluation. Small business buyers should also know that HRIS systems are available for both client-server and ASP platforms. Although locally-hosted applications are less expensive over the long-term, many small companies opt for provider-hosted solutions that minimize the upfront investment. Check with your vendor to make sure your solution can transition from an ASP to a client-server application at a later date.
What to Look for in an HRIS System Vendor
Assessment. There is an unusually high level of diversity in the scope and function of HRIS packages. Look for a vendor who's willing to take the time to help you accurately match your solution to your current and future HR needs.
Service & training. Your vendor should be able to adequately service your solution after the sale and provide training for your staff. Ask your vendor to describe their service process and clearly articulate the costs for support and training.
Upgrades. Like any other piece of software, HRIS system solutions require periodic updates. Make sure your vendor updates the product on a regular basis.
Share this article
---
Additional Resources for Entrepreneurs