Medical Practice Staffing Advice
Hiring Medical Office Staff
Hiring medical office staff involves filling a handful of positions that aren't part of a typical business environment. But which positions are mandatory and which ones are optional? We take a look at some of the most important positions in a doctor's office.
In a typical small business, hiring requirements are based on the expertise and work capacity that is required to maintain daily operations and achieve strategic business goals.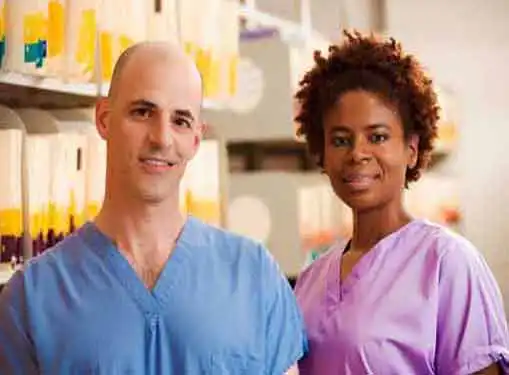 A medical practice works much the same way. But instead of hiring staff to answer the phones or sell your products, you are hiring dedicated specialists who are responsible for providing the best possible care for your patients.
The number and type of staff you hire will depend on your patient load and area of specialization. However, most medical practices demand a select few positions to maintain quality care and smooth office procedures.
Essential Medical Office Staff Positions
Office manager. A good office manager increases efficiency and boosts your practice's productivity. Office managers are responsible for making sure the practice runs smoothly. Everything from service contracts to marketing falls under their job description. The learning curve is steep, so always look for candidates who have prior office management experience.
Insurance biller. In smaller medical practices, the office manager usually handles insurance billing directly. But in larger practices, insurance billing could be a separate position. Since you're putting your practice's revenue in their hands, it's critical to make sure your insurance biller is familiar with the claims process for insurers in your geographic area.
Front office receptionist. Your receptionist is your patients' first point of contact with your practice. In addition to competency, it helps to orient your search toward individuals who have demographic compatibility with the majority of your patient base.
Nurse/physician's assistant. A reliable nurse or physician's assistant (PA) is worth their weight in gold. You will rely on them to handle routine medical procedures as well as patient callbacks. Thorough medical knowledge and certification are obvious prerequisites, but compassion and interpersonal skills are just as important.
Optional Medical Office Staff Positions
These positions are not nearly as common as the medical staffing positions discussed earlier but can be a valuable asset to any medical practice in the right circumstances:
Records clerk. These individuals maintain patient records or manage a recordkeeping database.
Scheduler. High-volume practices often employ people who handle scheduling and other office tasks.
Transcriptionist. If you are averse to the idea of using a transcription service, you will need to hire either a part-time or full-time transcriptionist.
Share this article
---
Additional Resources for Entrepreneurs