Hiring Employees
Hiring the Perfect Restaurant Staff
Written by Jay Shapiro for Gaebler Ventures
A good restaurant has great food at its heart, the pulse of which beats hardest and fastest in the kitchen - but the staff on the restaurant floor represent its face. That's why finding the right people is vital to success.
Recruiting staff members isn't always easy. Whether you recruit yourself or use an agency, you'll still have the task of putting time in to interview applicants and train new employees.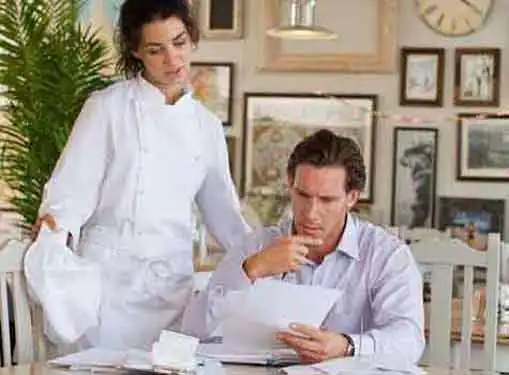 If using a recruiting agency doesn't appeal to you, there are other ways and means to find apt staff, but like any job that's worth doing well; this can take time and persistence.
How to Find the Perfect Waiting Staff
Think about the kind of waiting staff that would suit your restaurant. Character plays a part here - your restaurant staff needs to reflect the character of the establishment. Silver Service types, while ideal in Michelin starred establishments, mightn't fit the bill if you are opening a rib bar with a predominantly youthful clientele and casual atmosphere.
Your restaurant staff will need to be able to work some unsociable hours that sit outside the 9-5, so you don't want commuters. You need people who love nearby. Place advertisements in the local press and also use some of the free online job boards - specifying your location. Remember, you will need people with different skills to man your restaurant. Your chef should have qualifications, and your head waiter or any managerial staff should have experience. When it comes to cleaning and dishwashing you can hire part-time staff like college students.
Preparing to Interview Restaurant Staff
Before you begin interviewing prospective employees make a list of questions that you feel are important. You will probably need a different set for each type of employee. These can make a useful reference point when you are carrying out the interview.
Your applicants' CVs can reveal a lot to you. Take care to examine each person's qualifications and experience. Even a candidate who hasn't worked in the restaurant industry can bring something to the table. For example, those who have done bar work will be accustomed to working under pressure - invaluable experience for kitchen work which can be notoriously fast paced. Shortlist the most suitable applicants and arrange interview times for them.
Testing Your Candidates Skills in Interview
Being a good waitress or waiter has a lot to with personality, presentation and the ability to think on their feet. You can show someone the ropes but you can't give them a personality so this is key factor to bear in mind when you interview candidates.
Take note of the following:
Did the candidate greet you confidently? If they did this is a good sign, that's how you want them to treat your customers.
Are they well-presented and clean?
When offered a hypothetical dilemma to deal with, are they able to come up with an innovative solution off the top of their head.
Do they love food? This might seem like a crazy question but the restaurant staff member who doesn't enthuse about the chef's skills won't do so when customers ask questions about the dishes on the menu.
When you've picked your team, be prepared for there to be the odd hiccup at first while everyone gets used to their new job. Restaurant staff need to be able to work together so as proprietor it will be your job to get them integrated. After that, things can really get cooking.
Jay Shapiro is a freelance writer based in the UK. Jay has a particular interest in the emotive aspects of the entrepreneur's character. "Alongside the nuts and bolts of business, the character of the person is often the ingredient responsible for success."
Share this article
---
Additional Resources for Entrepreneurs