Labor Unions
History of Labor Unions
Although they aren't as powerful as they used to be, labor unions are still a force to be reckoned with on the American business scene. But to understand their role today, you first need to understand the history of labor unions in the U.S.
Historically, labor unions have been a powerful force in American business.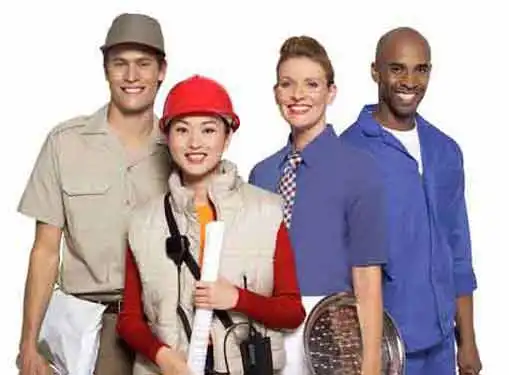 Created to improve wages and working conditions for their members, unions reached their peak influence during the 1950s. Although they are less influential now then were in the mid-twentieth century, unions continue to impact U.S. employers and the American labor force.
Over the years, unions have developed close ties with the political community. Since they were backed by large memberships, labor unions had the power to shape a broad range of legislation. Current union membership in the U.S. hovers around 12%, which gives unions a platform for political activity on issues like immigration rights, healthcare, trade policy, and living wage initiatives.
Today, union membership is most common among public sector employees. The two largest union organizations are the AFL-CIO and the Change to Win Federation. Under the current system, the process for unionization requires 30% of the workforce to sign union cards followed by a waiting period so that federal agents can perform a secret ballot election. Employers often use this waiting period as an opportunity to discourage workers from approving the union, primarily because they distrust unions from serving their company's best interests.
History of Unions in the U.S.
The Industrial Revolution was the launching pad for many of the features of modern American businesses, including labor unions. The American Federation of Labor (AFL) was created in 1886 to protect the interests of employed workers across the nation. In 1890, the United Mine Workers of America joined forces with the AFL, infusing the fledgling organization with members and giving it real teeth to fight for the rights of American workers.
Despite the aversion to unions by today's employers, there were both practical and humanitarian reasons for unionization. Prior to the creation of the AFL and other union organizations, businesses routinely used hiring practices that maximized profits through the exploitation of workers. Workers were required to spend 80+ hours per week on the job, working for low wages in conditions that would be considered inhumane according to today's standards. Women and children were even more vulnerable to workplace abuses.
Unionization has always been a contentious issue in the U.S. On occasions, passionate opinions have boiled over to physical violence. Although unionization rarely causes violence these days, union issues such as the just treatment of workers, fair compensation and employee benefits continue to be divisive topics in the American workplace.
Share this article
---
Additional Resources for Entrepreneurs