Business Finance
Hotel Financing
If your entrepreneurial dream is to own a hotel, you'll be glad to know that hotel financing is a niche area of finance that is quite mature...and right now, there's a boatload of money to invest.
The hotel business presents some interesting challenges and opportunities for entrepreneurs eager to make their mark in business.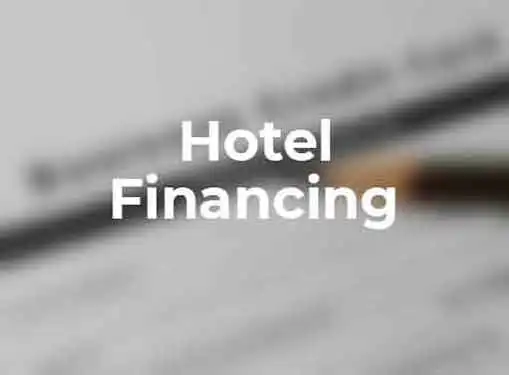 The downside is that hotels are expensive and the initial investment can be prohibitive for many business owners. Financing can be the key to hotel ownership, but to get it you need to understand the factors that go into the lending approval process.
Hotel loans are similar to other commercial loans with a few important differences. Even though the travel and tourism industry has been booming in recent years, lenders still require reasonable assurances that their investment will be protected. As a result, it's common for hotel lenders to be interested in a handful of features unique to the hotel industry.
Market Niche
The era of one-size-fits-all hotels is long gone. Nowadays, successful hotels realize that to remain competitive they need to occupy a niche in the marketplace. Will your hotel cater to business clients or is it located in an area known for tourism? If your hotel will target tourists, is it comparable to other hotels in the area or will it be overpowered by high end resorts? Your answers to these and other questions will largely determine your ability to obtain financing. banks are willing to finance all kinds of hotels - as long as they are confident in your ability to discern and navigate your market niche.
Ratings
Lenders and investors rely on a ratings system to differentiate hotel types. First tier hotels are newer, establishments located in resort or major urban areas. More often than not, these hotels also carry a four or five star rating.
If first tier hotels are at the top end of the rating system, second tier hotels occupy the middle. They are typically less than fifteen years old and appeal to mid-market guest. Third and fourth tier hotels are older properties offering little in the way of amenities and services. From a lending perspective, a hotel rated in any tier can potentially be a good credit risk to the extent that the owner is able to factor renovation costs and realistic earnings projections into the business plan. A third of fourth tier hotel can't be expected to bring in the same revenue as a first or second tier property, even though it may incur higher renovation expenses.
Down Payment
Hotel lenders are usually willing to lend up to 70% of the business' value, leaving the business owner to come up with the remaining 30%. Depending on the size of the hotel, 30% can still represent a significant dollar amount, so you may need to explore the possibility of obtaining owner financing or recruiting investors for the amount of the down payment.
Earnings
For lenders, the most critical factor in hotel financing is the hotel's ability to repay the loan within a specified time period. You will need to convince the lender that you and your staff know enough about the hotel business to consistently turn a profit. Additionally, you will need to be able to prove your ability to repay the loan based on realistic occupancy projections. Your projections need to take into account off- and peak-season occupancy rates as well as historical occupancy data if it is a pre-existing operation.
Share this article
---
Additional Resources for Entrepreneurs