Telesales Best Practices
How Many Telesales Agents Should I Have?
Telesales can be a great way to boost sales, but how many agents should you have? We discuss what can happen when you have too many telemarketers or telesales agents.
We all know that dialing for dollars is a proven strategy for growing a business.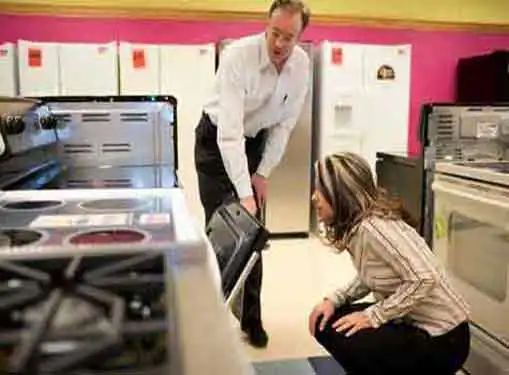 It's true for large companies and small companies. With a talented telesales force, you can ramp up sales. The key is to deploy telesales and telemarketing tactics in an efficient, cost-effective fashion.
Running effective telesales campaigns is much harder than you might think. It's easy to throw away money on telesales campaigns that don't deliver.
When outbound calling campaigns don't deliver, there is often a knee-jerk reaction by management to add more calling agents.
The idea is that throwing numbers at the problem will solve it, but it's a shortsighted approach according to telesales performance optimization firm, Massini Group, which specializes in helping Fortune 500 companies to reach small and mid-sized companies.
Joe Krisky, Founder and President of the Massini Group, says that having too many telemarketing agents is a common mistake made by firms that are underperforming with their telemarketing or telesales efforts.
Problems That Result From Having Too Many Sales Agents
According to Krisky, there are a number of problems that result from having too many telemarketers or telesales agents on staff.
First, having too many agents leads to overcalling the lead database. The quantity of leads available to us is often much smaller than we wish it were. With too many agents, you quickly can be in a scenario where you've called every prospect once. With nothing else to do, agents call prospects a second time, a third time, etc. The end result is that prospects get annoyed with the calling firm, in some cases making a decision never to do business with them because of all those pesky calls.
Second, beyond annoying prospective customers, there are some negative consequences that happen within the organization. As you ramp up on new agents, your best agents who are already on staff may quickly find that they are getting less access to good leads. That's because the new reps are getting some of those good leads. Suddenly, your best reps are making less money and are questioning the business wisdom of the firm - why are they giving good leads to these novices instead of to me? Ironically, in this case, the net result of having too many agents can be attrition of your best agents.
Third, having too many agents will negatively impact earnings and other performance metrics. With more agents on staff, good leads are going to bad agents - the new agents who have just come on board who are not experienced at moving a discussion forward to a sales close. The better agents may not be getting to talk to those leads, in effect ensuring that the company foregoes sales it might otherwise have attained. The net result is a decline in revenues, as well as declines in key telesales performance metrics like sales per agent.
Hiring More Agents Is An Art Form
The key message here is that you should never throw bodies at a problem without thinking through why you are doing it and what the results will be.
By hiring more agents willy nilly, you can actually tank your results. Ironically, the cure is the curse. You tell management that you need more agents, they finally give you additional headcount for new agents, you hire them, and then the results plummet.
Of course, there are many legitimate reasons to expand a telesales force. But it's important to do so based on metrics. It's also important that you communicate to management that adding new sales reps may have an adverse impact on short-term results. By setting this expectation, you avoid a very difficult challenge to your decision to add agents.
The reality is that adding agents may not be the right solution. Improving training for agents, investing more effort in lead pre-calling, and other tactics may be more appropriate.
In fact, it's often the case that sales teams that think they have too few agents actually have too many agents. Culling the sales force down to a small team size can in some cases be the right move to make. You get a lower cost per sale and your agents can skim the lead database to generate an appropriate volume of sales. Plus, the agents will get enough sales to earn a living and they will stick around longer.
The bottomline? If you are new to telemarketing and telesales, don't go with your gut on cause and effect. Hire a telemarketing expert or telesales consultant that can improve your database marketing and telesales efforts. For telesales and telemarketing, it's well worth the investment to bring in an expert.
Share this article
---
Additional Resources for Entrepreneurs