Computer Monitors
How to Buy a Computer Monitor
Need a few tips on buying a computer monitor? It's not as easy as you might think. Follow our computer monitor buying advice and you'll dramatically increase your odds of getting a great monitor at a good price.
Your company's computer monitors probably get more use than any other pieces of equipment in your office.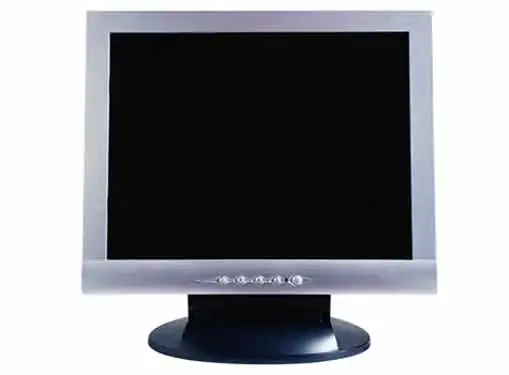 As office workflows become more dependent on computer technology, the importance of high-quality computer monitors is increasing exponentially and older models are often incapable of delivering the performance that is required by today's users.
When you enter the market for a new computer monitor, one of the first things you'll notice is the broad range of features that are available. Flat screen technology is now the dominant force in the computer monitor technology and manufacturers offer products that are capable of producing images with extremely high resolutions.
As a business owner, you'll want to conduct a cost-benefit analysis before you make a purchase. Most business application monitors don't require the same high-resolution features as the monitors that used by serious gamers. Even so, there are a number of benefits and features that are worth exploring.
CRT versus LCD. CRT (Cathode Ray Tube) monitors are quickly going the way of the dinosaur. The current generation of LCD (Liquid Crystal Display) monitors delivers a much better viewing experience and has become a highly affordable option for the workplace. The exception is that graphic designers often prefer CRT monitors for displaying broader color spectrums.
Computer screen dimensions. The early days of LCD monitors saw a plethora of square designs. These days, square dimension monitors have given way to widescreen models. For business owners, widescreen LCD monitors are preferable because they give your workers the ability to view spreadsheets and other files with enhanced width requirements.
Computer screen size. The size of your employees' computer screen will have a direct impact on their ability to view large amounts of screen material. Although you may be tempted to purchase a less expensive 17" model, we wouldn't recommend anything less than a 19" or 20" monitor for office use. In fact, a 22" monitor can be purchased for around $300 and is probably your best option -- if you have the space for it.
Computer screen resolution. Monitor resolution is also an important purchasing factor. Most monitors offer variable resolutions in the 640x480 to 1920x1200 range. It's usually best to stick with your monitor's default resolution, keeping in mind that more pixels translates into better readability.
Computer monitor adjustments. You should expect your computer monitor to come with adjustment features for contrast, brightness and other preferences. Check with sales associates to make sure your monitor is capable of meeting your adjustment preferences.
Share this article
---
Additional Resources for Entrepreneurs