Small Business Marketing
How to Identify Your Primary and Secondary Markets
Written by Ashwin Satyanarayana for Gaebler Ventures
To successfully market your products, it is imperative that you identify & define your Primary & Secondary markets segments. Once you have done that, the next step is to define your Product Classes & Customer Segments. Here's a detailed explanation.
One of the fundamental steps you, as a business owner, must take is to identify your customers.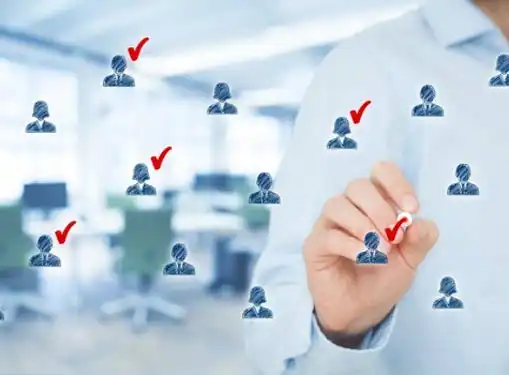 Specifically, you will need to identify your primary and secondary markets (also called flank markets). Your market segments can be determined from the Central Demographic Model (CDM). Gather data from objective market research based on customer surveys and simple observation. Following this research, you may now identify your target markets in the following steps:
There aren't really any markets; you only have distinct segments
We don't really have markets, a more accurate term would be "segments" of customers. Each of these distinct segments has a group of consumers with similar buying behavioural traits, needs and wants, and distinct requirements. Not everyone is your customer. Your primary markets are where your sales fetch you maximum profits.
Define product classes and customer segments
Based on the segments, you will now need to define your products. Your products can be services, physical objects or a combination of both. However, when it comes to defining your product portfolio - you will have to look at it differently. Instead of defining products based on product attributes, define them from a customers' point of view. Let's say you are in the business of selling widgets. You could sell widgets in your shop, over the counter, wholesale or bulk to other businesses. You could have widgets for women, widgets for children. You might even have a set of widgets packaged well for corporate buyers or special widgets to be sold off online. It is important to be clear about these product variations designed and packaged for different customers. Pick your product and think about all the market segments available to be sold to and in what manner.
Develop Product-Market Sets
After you define your product classes, it is time to put these two together to determine your product-market sets. It is pairing up a product offering with a market segment which is the best fit for a product offering like that.
Make a Product-Market Grid
Finally, develop a grid with your product offerings on one axis and market segments on the other axis. After you do this, put the total revenue earned per year or month and put the figures against the corresponding junctures on the grid as shown below for a hypothetical company that sells widgets (following the example mentioned earlier in the article.)
A Product-Market Grid
By developing a product-market grid, you will be able to gain clarity and insight on your primary market segments and secondary market segments. You will know which segments make more money for you and hence determine the appropriate strategy to reach out to your customers.
Ash has an undergraduate degree in engineering and an MBA from Ohio University. Today he is a corporate trainer, business coach and a freelance writer.
Share this article
---
Additional Resources for Entrepreneurs