Leadership Advice
How to Make Good Business Decisions
Written by Madi Gaebler for Gaebler Ventures
Making good business decisions is a skill that can be learned. We offer some advice on how to make good business decisions. We know you have what it takes to be a great leader and an excellent decision maker.
Anybody can look at two ideas and simply say let's do this one instead of doing the other.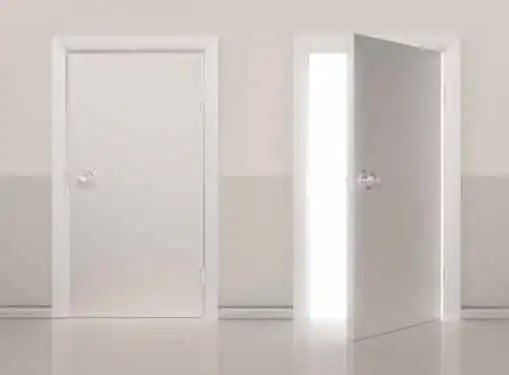 But the decision may not be a good one.
In other words, to make a decision is easy but to make a good decision takes skill.
Problem solving is something that many people struggle with.
Many people think that when problem solving that you need to mull things over first. This is true, but that doesn't mean that you should spend weeks pondering what would be the best choice.
Here are some tips to help you come up with a choice quicker and make your final decision be the best decision.
Spend the Right Amount of Time on a Decision
Decisions come in large and small sizes. You need to take this into consideration when you're problem solving.
If you're making a small decision such as choosing what pens to buy for the office, you might not want to spend too much time thinking it over. However, if you're deciding whether or not you should buy new and expensive computers for the whole office, then you might not want to make a decision too quickly.
Before you say "yes" to a decision, ask yourself a few questions. Am I making this decision too quickly? Have I fully understood and researched this choice and the other choices? Do I have another person's backup opinion? Get in the habit of doing this so that afterwards you can feel assured that you have made the correct choice.
Get Others Involved in Making Big Decisions
When you have a big decision to make, ask your colleagues and/or employees opinion. If they disagree with you, ask them why they feel this way. Try to see it from their perspective and make sure you understand all sides of the problem. Be sure that when asking for another's opinion you don't become defensive based on what you think. Instead, be objective and listen well.
Keep the Big Picture In Mind When Making Decisions
Would making one of the decisions you are contemplating help or hurt a part of the business? As you think through a decision, keep this important question top of mind. Plus, be sure to write down notes as you go. This ensures that when it comes time to make a decision you have all the necessary information to help you make a better choice.
When making a decision, always try to make sure it is a win-win situation. You can make sure of this by, again, looking at others' opinions. For example, if your company has come up with a surplus of money and has decided to spend it on giving someone, or even a group within the company, a raise, then you need to try to come up with a solution that will make everyone happy.
Be creative when thinking of ideas and jot them down on a pad of paper. Ask your colleagues if they have any ideas. In your initial round of decision-making, make sure when asking colleagues for advice that they will not be affected by the final decision. When you do make your final decision, make sure not to make any promises you can't keep.
Don't Make Decisions That Impact Others Without Getting Them Involved
It's good practice to test out a decision before you make it official. In particular, when making a decision for another person, be sure that they are part of the process also. If you make the decision for them without their input, they won't try very hard to make it work. For example, if you are deciding on a work at home policy, you need to ask employees their opinion or else they won't put much effort into making the plan work. Instead, if they don't like your policy, they might decide to just go to work every day and your efforts will be wasted.
Madi Gaebler is an expert on kids and money. In her spare time, she enjoys playing soccer and spending time with her friends.
Share this article
---
Additional Resources for Entrepreneurs