Small Business Marketing
How to Market a Small Business
Written by Anna Lempereur for Gaebler Ventures
It takes time and planning to market your business. These small business marketing tips will help you market in an effective way, and ensure that consumers will remember your brand.
Marketing a business is tricky, and many entrepreneurs tend to make mistakes in the process.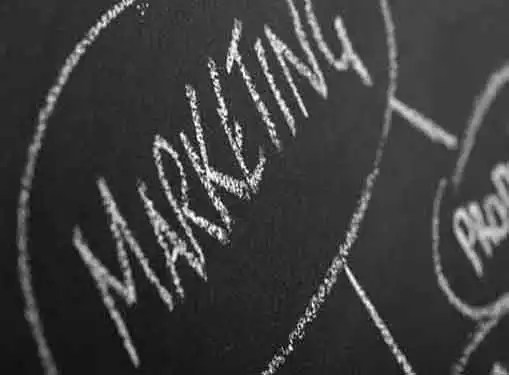 Our small business marketing tips will help you grab plenty of attention from consumers.
Keep Designs Simple
Designing a company logo is an important component of your marketing plan. It is important to keep your logo simple so it is remembered by consumers. All you need is the name of the company, along with some type of image to identify it in a memorable fashion that is differentiated from other companies in your space. Don't get too fancy. Several images will not stick with the audience, and will do nothing but cause confusion. Remember that less is more.
Understand Your Customers
Show that your company recognizes your customers' personal needs. If you show that your company is concerned about your customers' well-being, they will feel a type of connection that will help them remember your business. Go out of your way to understand your customers' needs and then make an extra effort to solve those issues for them.
Accessorize
There is nothing wrong with ordinary business cards and magazine ads, but why not go for something more? The more unique your business can get with marketing, the better. If consumers see your logo imprinted on everyday items, they will be more likely to remember your company. Some ideas you can try are offering branded key chains, door hangers, CDs, calendars, imprinted mugs, pens, notepads, stamps, promotional staplers, sharpeners or tote bags. Talk to a promotional products supplier and you'll be amazed at what's possible!
Think Outside The Box
Don't be afraid to be not-so-typical while marketing your ideas. Like accessorizing, the more unique you are, the more likely the consumers will remember your company. Think outside the box - what makes your business stand out from the rest? Choose an advertisement that is unlike anything you have seen before. Creating an advertisement that will truly identify your brand is not easy - it will take plenty of hard work. Lean more towards odd, and less towards ordinary.
Look for the Amazing
As you go through life, look for examples of great small business marketing. If you own a bookstore, you might see a great marketing program at a neighborhood music store. Can you emulate that idea, morphing it into something that works for your business?
Finding excellent marketing ideas is especially fun when you are on vacation or away on business. Take ideas that haven't been done in your town and bring them back with you.
Test Your Strategy
Listen to as many ideas from the public as possible, instead of just assuming your own ideas on marketing are inherently excellent. It is important to have a team of people from inside or outside your company to help you make the best decisions possible for marketing. This team will give you feedback and advice on taglines and images that you could possibly use to advertise your business.
Anna Lempereur is a freelance writer interested in writing about small business. She is currently a Journalism major at the University of Albany in New York.
Share this article
---
Additional Resources for Entrepreneurs