Becoming an Entrepreneur
How to Start a Cable TV Company
Time to become an entrepreneur? This guide to launching a cable TV company takes you step-by-step from start to success.
If Rupert Murdoch can do it, why can't you? Here's our insights on opening a cable TV company.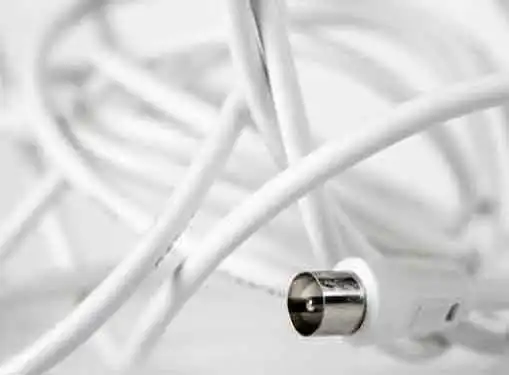 Cable Industry Overview
Cable television can be an extremely lucrative (and competitive) industry. With annual industry revenues rapidly approaching $100 billion, it's no wonder that so many SMB entrepreneurs have dreams about becoming the next kingpin of the cable TV universe.
Originally, cable was designed to provide TV service to areas that were inaccessible to over-the-air broadcasting. But with the deregulation of the industry, the doors swung open and the cable burgeoned into a 21st century industry in which viewers can now access literally hundreds of channels.
As you might expect, launching a new cable TV company is no small endeavor. Successful entrepreneurs understand that the startup process can be long and grueling. But with determination and effort, it's possible to create a profitable cable TV business in an underserved market.
Common Challenges for Cable TV Startups
Cable TV entrepreneurs need to be prepared to navigate a wide range of hurdles and obstacles on their path to success. Some of the challenges you face will take time to overcome; others may be less daunting depending on your capital position and cable industry experience. Nonetheless, there are a handful of common challenges that every cable TV entrepreneur needs to address.
Location. Finding the right geographic territory for a cable company launch is the first step of the startup process. Although approximately 60% of U.S. purchase cable subscriptions, cable is most common in the suburbs. As a result, you may struggle to meet subscription goals in inner city and rural areas.
Investment. Think it costs a lot of money to launch a viable cable company? You're right. Cable company startup costs vary wildly based on size and scope, but expect to invest hundreds of thousands (if not millions) in your startup. That makes investor acquisition essential for executing your startup.
Expertise. As a cable company entrepreneur, you need to hire early and hire well. Don't even think about trying to launch your operation until you have employed a team of experienced professionals capable of handling your cable company's technical and professional requirements.
Regulatory Concerns. Even though the cable industry has been deregulated, there are still plenty of regulatory hoops you'll need to jump through, including a FCC (Federal Communications Commission) license and a Cable Operations and Licensing System (COALS) account.
For more information about the practical, regulatory and professional requirements involved with a cable company startup, we advise startup entrepreneurs to connect with the National Cable Television Association (NCTA).
Creating Business Plans for a Cable TV Company
Does your cable TV company have a business plan? If not, your company is lacking a critical business tool. If you have invested time and effort in its creation, your cable TV company's business plan will serve as a blueprint for success.
A professional business plan writer can be a big help in creating a first-rate plan.
Time and time again, the best entrepreneurs we see rely on professionally crafted plans to guide their decision making. But no matter how skilled they are, business plan writers can't be effective without the direct input of the business owner.
As the primary stakeholder in your cable TV company, you will intentionally need to insert yourself in various stages of the plan's development.
Take a Look at the Competition
Before you open a cable TV company in your area, it's a good idea to see what the competition looks like. Use the link below to get a list of local competitors in your area. After clicking on the link, type in your city, state and zip code to get a list of cable TV companies near you.
How tough is the competition in the market you are considering? If the competition is too tough, you may need to think about starting the business in a different area or even start a completely different business instead.
Studying the Market
After you've evaluated your local competitors, it's a wise move to speak with somebody who is already in the business. If you think your local competitors will give you advice, you're being overoptimistic. The last thing they want to do is help you to be a better competitor.
Fortunately, somebody who runs a cable TV company in a location that is not competitive to you can be a great learning resource for you, as long as they don't view you as a competitive threat. In fact, they are often very willing to share startup advice with you. Our estimate is that you may have to contact many business owners to find one who is willing to share his wisdom with you.
Want the scoop on finding a cable TV company founder who is willing to talk to you but doesn't live nearby?
It's not that hard. Just use the handy link below and enter in a random city/state or zipcode.
Should You Buy or Start a Cable TV Company?
Tough decisions are what business ownership is all about. And one of the first decisions you'll have to make is whether to start a business from scratch or buy an existing cable TV company.
Despite the appeal of a new business launch, the scales consistently tip in favor of buying a proven business enterprise. When you buy an established cable TV company, you gain access to a functional business operation with a customer base and a steady revenue stream.
Entrepreneurs who are committed to a highly unique value proposition may need to pursue a startup approach. But whenever possible, we recommend carefully surveying the business-for-sale marketplace before committing to a startup approach.
Consider Buying a Franchise
The chances of making a success of your new business are substantially improved if you purchase a franchise and leverage their successful brand and track record.
If your goal is to start a cable TV company, you may want to assess whether franchising might make your life much easier.
The link below gives you access to our franchise directory so you can see if there's a franchise opportunity for you. You might even find something that points you in a completely different direction.
Related Articles on Starting a Company
These additional resources regarding starting a business may be of interest to you.
Share this article
---
Additional Resources for Entrepreneurs