Entrepreneur Idea Guide
How to Start a Hair Weaving Business
We've collected some good advice that is written for entrepreneurial folks who hope to start a hair weaving salon. Read this advice before you begin your venture.
Wondering how to start a hair weaving salon? We take you step-by-step from start to success.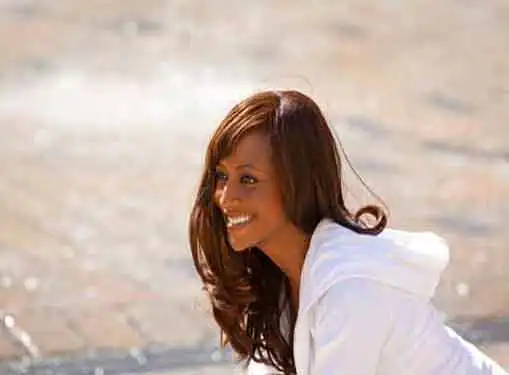 Hair Weave Industry Overview
Hair weaves and hair extensions are a multibillion dollar industry in the U.S. In some markets, hair weaves and hair weave maintenance are standard beauty requirements for women of all ages, resulting in high levels of demand and competition among professional hair weave providers.
Given the competitive nature of the hair weave industry, it's not difficult to see why aspiring hair weave business owners need to be true professionals. Hair weave customers won't settle for amateurs; they are looking for providers who can offer natural looking weaves using the best products on the market.
As a would-be hair weave startup owner, we recommend affiliating with a professional trade organization like the National Hairdressers' Federation to stay abreast of industry developments and trends in hair weaving.
Breaking Into the Local Hair Weave Market
The process of getting a hair weave business off the ground can be time-consuming. But it's nothing compared to what it takes to break into the local marketplace. Here are a few tips to help you as you work to penetrate a highly competitive local hair weave market.
Product Supply. There are plenty of inexpensive hair weave products out there. Although you will be tempted to bump up your profit margin with cheap products -- don't. High quality products like Indian remy hair attract the best clients and give your startup the best chance for success.
Customer Loyalty Incentives. Hair weave customers are extremely loyal, provided their hairdresser continues to deliver the goods time after time. By implementing customer loyalty programs and incentives, you can create a recurring revenue stream by transforming first-time customers into long-term assets.
Social Media. The local nature of the hair weave business makes personal referrals a viable and effective marketing tactic. Take personal referrals to the next level by implementing a social media marketing campaign that generate buzz about your business on sites like Facebook and Twitter.
Best Hair Weaving Company Business Plans
As a startup small business owner, you need to have a business plan you can rely on for both external and internal purposes.
A shoddy business plan is a major misstep for a startup hair weaving salon. The evidence overwhelmingly supports the fact that your startup can't achieve long-term success without an accurate business plan.
From a business ownership perspective, that makes business planning your first priority - and not a task that can be assigned to the back burner.
Don't Overlook the Competition
Prior to launching a hair weaving salon within your community, it's a good idea to see how you will fit in the competitive landscape. We've provided the link below to help you get a list of local competitors in your city. Complete the form by entering your city, state and zip code to get a list of hair weaving salons that are close by.
Gain a knowledge of how existing firms have positioned themselves in the marketplace, and then design your business in a way that sets you apart from the others.
Getting Advice from Experienced Entrepreneurs
After you've evaluated your local competitors, you really ought to talk to somebody who is already in the business. Local competitors are not going to give you the time of day, mind you. What's in it for them?
Thankfully, an owner of a a hair weaving salon outside of your community can be a great learning resource for you, given that you don't compete with them in their area. In that case, the business owner may be more than happy to discuss the industry with you. It can take a while to find an entrepreneur who is willing to talk, but it's well worth the effort.
How would you find a hair weaving salon founder on the other side of the country to talk to?
It's not that hard. Just use the handy link below and enter in a random city/state or zipcode.
Advantages of Using a Business Broker
Business owners are decision makers. And the first decision you'll need to make is between a hair weaving salon startup and an acquisition. In most cases, there are compelling financial and practical reasons buying an existing hair weaving salon.
If a business purchase seems like the right move, your first step should be to contact a qualified business broker. Why? Because business brokers offer several advantages to hair weaving salon entrepreneurs.
The best business brokers will ensure that you get the right business for the right price, and will help you avoid common hair weaving salon acquisition mistakes.
Is Franchising the Right Option?
Although branding is important for your startup's success, it takes time - time most startup small business owners simply don't have.
A franchised startup compensates for marketing and branding deficiencies, giving your business a highly recognizable brand presence from the outset of operations.
Our hair styling franchise directory contains everything you need to know about hair weaving salon franchising and lists franchised startup opportunities in your geographic vicinity.
Related Articles on Starting a Company
These additional resources regarding starting a business may be of interest to you.
Questions to Ask Before Starting a Business
Recurring Revenue Business Models


Share this article
---
Additional Resources for Entrepreneurs