Entrepreneur Idea Guide
How to Start a Hearing Aid Audiologists Business
These tips are perfect for entrepreneurial folks who are thinking about starting a hearing aid audiologists business. Read this before you open up shop.
Thinking about opening a hearing aid audiologists business? We tell you what you need to know to get started.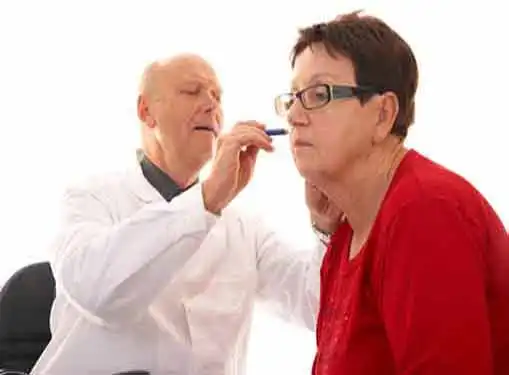 Career Profile: Audiologists
Audiologists specialize in diagnosing and treating hearing and balance-related problems. Although they aren't MDs, certified audiologists are required to possess a graduate degree and supervised training.
Depending on the state in which you reside, you may be required to complete a program that is approved by the American Speech-Language-Hearing Association (ASHA).
While many audiologists choose to work as an employee in a hearing center, many ultimately decide to start their own hearing aid audiology business. The good news is that the hearing aid and audiology industry is currently experiencing growth trends and there is plenty of room in the industry for business-minded audiologists.
Business Essentials for Audiology Entrepreneurs
Let's be honest -- you probably didn't enter the field of audiology to be a small business owner. But a savvy business owner is what you'll need to become if your hearing aid & audiology business has any chance of achieving long-term success.
Starting a business is a lot more difficult than it sounds. Far too often, we've seen highly skilled audiologists fail simply because they didn't put enough emphasize on acquiring sound business skills.
The first step in your quest to become an audiology entrepreneur is the creation of a sound business plan. A business plan isn't something that you can sketch out on a napkin. If it has any value at all, your business plan will include accurate market research, a viable financial plan, a marketing strategy and a host of other elements that are critical for any startup business.
If you don't know where to begin, consider hiring a professional business plan writer to guide you through the process.
How to Create a Hearing Aid Audiologists Company Business Plan
A good business plan is the foundation of your entrepreneurial journey. Despite the diversity that exists in business plan writing, there are several essential elements that good business plans simply must include.
Business plan software eliminates the guesswork, insulating your hearing aid audiologists business from the possibility of critical omissions. The best business plan solutions can be tailored by industry, incorporating highly relevant metrics into your hearing aid audiologists company's business plan.
To guide your search, we've compiled a list of business plan software packages, all of which have proven value for hearing aid audiologists business entrepreneurs.
Take a Look at Competitors
Prior to launching a hearing aid audiologists business in your town, it's worthwhile to see what the competition looks like. We've provided the link below to help you get a list of local competitors in your area. Just enter your city, state and zip code to get a list of hearing aid audiologists businesses in your community.
How are you going to successfully complete with existing firms? It's important that you never underestimate the competition.
Find Good Remote Business Advice
After you've evaluated your local competitors, it's a wise move to speak with somebody who is already in the business. If you think owners of nearby hearing aid audiologists businesses will give you advice, think again. It'd be crazy for them to teach you the business.
However, an entrepreneur who owns a hearing aid audiologists business on the other side of the country may be willing to share their entrepreneurial wisdom with you, given that you don't compete with them in their area. In fact, they are often very willing to share startup advice with you. It can take a while to find an entrepreneur who is willing to talk, but it's well worth the effort.
Where would you find somebody who runs a hearing aid audiologists business in another community?
Simple. Let your fingers do the walking by using the link below.
Reasons to Pursue a Hearing Aid Audiologists Business Acquisition
More than a few experts advise prospective hearing aid audiologists business startup entrepreneurs to pursue an acquisition strategy. But what's so great about a hearing aid audiologists business acquisition?
The availability of acquisition capital should be a major factor in your decision. Commercial lenders are usually more inclined to fund acquisitions than startups.
Although there are a lot of factors to consider, the decision to buy a business to get acquisition capital almost always pays off.
Don't Forget About Franchising As an Option
The odds of achieving your primary goal of making a success of your new business increase when you join the ranks of franchisees instead of doing it all on your own.
Before you get too far along in your plan to open a hearing aid audiologists business, you should check out whether there are good franchise opportunities available that might simplify your entering the business.
The link below gives you access to our franchise directory so you can see if there's a franchise opportunity for you. You might even find something that points you in a completely different direction.
Related Articles on Starting a Company
These additional resources regarding getting started as an entrepreneur may be of interest to you.
Share this article
---
Additional Resources for Entrepreneurs