Entrepreneur Business Opportunities
How to Start a Logistics Business
This advice is written for those of you who want to open a logistics business. Read this before you open up shop.
Thinking about opening a logistics business? We tell you what you need to know to get started.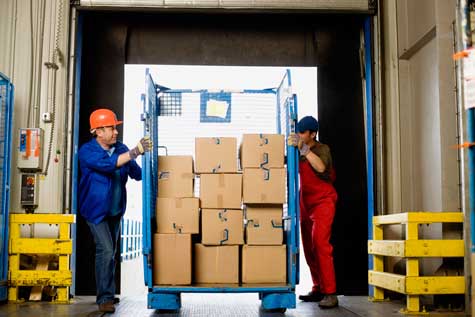 Ready to get moving on opening a logistics business? It's a great time to become an entrepreneur.
Characteristics of Successful Logistics Entrepreneurs
Logistics entrepreneurs are a special breed of people, probably because logistics businesses are highly specialized operations that require more patience, persistence and planning than other businesses.
As a logistics provider, you will be tasked with the challenge of coordinating the warehousing, inventory, shipping and/or security requirements of your clients' merchandise. Sound easy? It's not. In fact, today's logistics firms use sophisticated technologies to model and manage complex product chains.
The best logistics entrepreneurs have both global and granular mindsets, embrace technology with open arms and are fearless in their willingness to accept the kinds of challenges that strike fear in most business leaders.
Logistics Startup Strategies: Market Segmentation
As much as you would like to pursue any logistics opportunity that is presented to your startup, a more reasonable approach is to target specific segments of the larger logistics marketplace.
Market segmentation can occur on any number of levels -- geography, industry niche, service-based specialization and other factors can all be leveraged to create a focus on a market segment.
For example, when she founded TTS Logistics, Kelly Christy decided to concentrate on shipping exhibit materials to and from tradeshows around the world. Although she could have started with a wider focus, she realized that she could be more profitable by becoming a leader in the global tradeshow logistics field.
As your company grows, you can achieve growth by creating additional departments or divisions to focus on other market segments.
Writing Tips for a Logistics Company Business Plan
We know - writing a business plan can be a daunting task for a new entrepreneur.
But here's the good news: With a few tips, any entrepreneur can create a successful plan for their business. If you can get past the mystique, you'll see that a business plan just describes where your logistics business is headed and how you intend to get there.
Although there are many uses for a business plan, it's most important function is to guide your decision making and strategic planning.
Before you begin, we recommend reviewing a few sample business plans.
Investigate the Competition
Prior to launching a logistics business in your town, it's worthwhile to find out how you will fit in the competitive landscape. We've provided the link below to help you get a list of local competitors in your area. After clicking on the link, type in your city, state and zip code to get a list of logistics businesses near you.
How are you going to successfully complete with existing firms? It's important that you never underestimate the competition.
Find Good Remote Business Advice
Once you've finished assessing the competion, it's essential that you have a conversation with someone who is in the business. It's very unlikely that the local competition will talk to you. It'd be crazy for them to teach you the business.
However, a fellow entrepreneur who has started a logistics business on the other side of the country can be a great learning resource for you, provided that you won't be directly competing with them. In fact, they are often very willing to share startup advice with you. It can take a while to find an entrepreneur who is willing to talk, but it's well worth the effort.
Where can you find somebody who runs a logistics business outside of your area who is willing to talk?
Here's one way to do it. Just use our link below, find somebody and call them.
Purchasing a Logistics Business
Many experts advise against starting a logistics business if you can buy an established operation. Yet the process of buying a logistics business introduces a new set of challenges.
As you would expect, there are a number of steps in buying a business. For most prospective business buyers, the first step is to contact a business broker.
A good business broker serves a number of useful purposes. From locating available companies to helping seal the deal, your broker will have the experience and skills to help you successfully navigate the purchase process.
Franchising May Be a Better Way to Go
The probabilities on your doing well with your venture immediately improve when you join the ranks of franchisees instead of doing it all on your own.
Before you get too far along in your plan to open a logistics business, it's worthwhile to investigate whether there are good franchise opportunities available that might help you on your entrepreneurial journey.
The link below gives you access to our franchise directory so you can see if there's a franchise opportunity for you. You might even find something that points you in a completely different direction.
Entrepreneur Interviews
These interviews should be of interest to you.
More Advice for Startups
These additional resources regarding getting started as an entrepreneur may be of interest to you.
Have Friends Who Might Like This Article?

Share this on Twitter
Let them know on LinkedIn
Ready to Learn More? We Think You Might Like These Articles:
---
Additional Resources for Entrepreneurs