Entrepreneur Ideas
How to Start a Soul Food Restaurant
What are the steps required to open a soul food restaurant? This article discusses the most important things you should know about starting and running a soul food restaurant.
Wondering how to start a soul food restaurant? We take you step-by-step from start to success.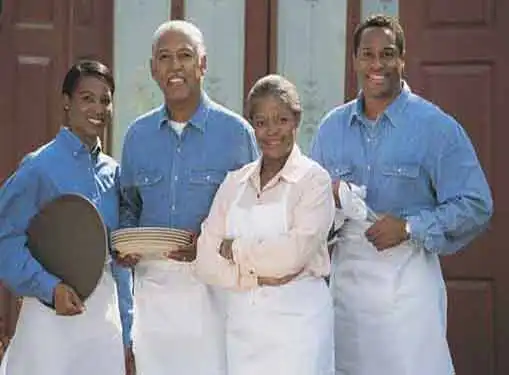 Soul Food Startup Essentials
Soul food is traditional African-American cuisine that features a combination of ingredients featured in West Africa and the American south. But since the mid-twentieth century, soul food restaurants have been a culinary favorite of U.S. diners from a diverse range of ethnic and cultural backgrounds.
Starting a soul food restaurant can be a fun and enriching way to earn a living as a food service entrepreneur. The catch is that soul food startup owners need to be conversant in authentic soul food cuisine. Although it isn't exceptionally complicated, soul food loyalists can spot a pretender from a mile away. And with the popularity of social networking, it doesn't take many negative diner reviews to spell disaster for your startup.
Leveraging Social Media for a Soul Food Startup
The launch of a soul food restaurant is similar to starting a restaurant of any kind -- failure rates are high, so you'll need the right combination of planning, persistence and patience to achieve success.
But soul food restaurants are specialty dining establishments that are often rooted in the local community, making them particularly attractive for a social media marketing campaign. Social networking sites like Facebook and Twitter offer soul food startup owners a ready-made resource for establishing meaningful connections with patrons. Even better, social media makes it easy for loyal customers to become powerful advocates for your soul food brand.
Soul Food Expansion Strategies
There are several expansion opportunities and growth strategies that are available to soul food entrepreneurs after you have successfully navigated the startup stage. The addition of a catering component is a logical growth channel, provided you have equipped your business with enough staff to handle off-site catering.
Another possibility is to manufacture and distribute proprietary food products. In a soul food context, a product line could include cakes, canned goods, sauces and cookbooks.
Writing a Business Plan for a Soul Food Restaurant
Does your soul food restaurant have a business plan? If not, your company is lacking a critical business tool. With the right ingredients, your soul food restaurant's business plan will serve as a blueprint for success.
Although many entrepreneurs write their own business plans, others outsource business plan creation to a professional business plan writer.
Time and time again, the best entrepreneurs we see rely on professionally crafted plans to guide their decision making. But no matter how skilled they are, business plan writers can't be effective without the direct input of the business owner.
As the primary stakeholder in your soul food restaurant, you will intentionally need to insert yourself in various stages of the plan's development.
Demographics of the Local Community
If there isn't already a soul food restaurant near the location you are targeting, it may be for good reason. Among other things, make sure you consider these factors: local population, population growth, income levels, employment (blue collar or white collar), and ethnicity (Asian, Black, Hispanic, Native American, White).
Investigate the Competition
Prior to launching a soul food restaurant in your area, it's worthwhile to find out what the competition looks like. Use the link below to find competitors nearby. After clicking on the link, type in your city, state and zip code to get a list of soul food restaurants near you.
Gain a knowledge of how existing firms have positioned themselves in the marketplace, and then design your business in a way that sets you apart from the others.
Getting Advice from Experienced Entrepreneurs
Once you've finished assessing the competion, be sure to talk to somebody who is already in the business. If you think owners of nearby soul food restaurants will give you advice, think again. It'd be crazy for them to teach you the business.
However, a fellow entrepreneur who has started a soul food restaurant outside of your community may be more than happy to give you a few tips, after they realize you reside far away from them and won't be stealing their local customers. In that case, the business owner may be more than happy to discuss the industry with you. If you are persistent, you can find a business mentor who is willing to help you out.
Where do you find a soul food restaurant owner in a different locale who can assist you?
It's not that hard. Just use the handy link below and enter in a random city/state or zipcode.
Is It Easier to Buy an Existing Soul Food Restaurant?
Tough decisions are what business ownership is all about. And one of the first decisions you'll have to make is whether to start a business from scratch or buy an existing soul food restaurant.
In general, purchased soul food restaurants fare better than startups, at least during the initial few years. When you buy an established soul food restaurant, you gain access to a functional business operation with a customer base and a steady revenue stream.
If you can't find a suitable soul food restaurant-for-sale, you'll need to start a new business. But for the sake of minimizing risk and maintaining your sanity, a business purchase is often the right move for emerging soul food restaurant entrepreneurs.
Is Franchising the Right Option?
The probabilities on your being a successful business owner are much greater if you opt for franchising instead of doing it all on your own.
If your goal is to start a soul food restaurant, it's worthwhile to assess whether purchasing a franchise might alleviate your startup process.
The link below gives you access to our franchise directory so you can see if there's a franchise opportunity for you. You might even find something that points you in a completely different direction.
More Advice for Startups
These additional resources regarding getting started as an entrepreneur may be of interest to you.
Share this article
---
Additional Resources for Entrepreneurs