Start a Business
How to Start a Weed Control Services Business
With respect to opening a weed control services business, a lack of preparation is a recipe for disaster. We provides a good overview of the steps you will need to take when starting your new business.
Thinking about opening a weed control services business? We tell you what you need to know to get started.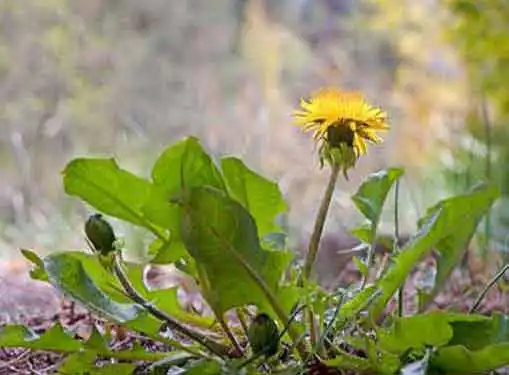 Core Characteristics of Weed Control Services Company Business Plans
Every business plan is unique, yet the most effective plans share a handful of essential traits.
If your plan lacks required elements like an executive summary or marketing plan, it could jeopardize its potential to deliver real benefits to your startup.
To discuss the external factors that will influence your startup, consider dedicating a section of your business to a PEST (Political, Economic, Social & Technological) analysis.
Don't Overlook Competitors
Well in advance of opening a weed control services business in your area, it's essential to determine how you will fit in the competitive landscape. We've provided the link below to help you find competitors nearby. After clicking on the link, type in your city, state and zip code to get a list of weed control services businesses near you.
Is the local market large enough to support another weed control services business? If not, you had better be sure that you are doing things much better than the competition.
Talk to People Who Are Already in the Business
As part of your due diligence on opening a weed control services business, you really ought to learn as much as you can from somebody who is already in the business. If you think your local competitors will give you advice, you're being overoptimistic. What's in it for them?
Thankfully, an owner of a a weed control services business in a location that is not competitive to you will be much more likely to talk with you, as long as they don't view you as a competitive threat. In that case, the business owner may be more than happy to discuss the industry with you. Our estimate is that you may have to contact many business owners to find one who is willing to share his wisdom with you.
How do you locate a weed control services business entrepreneur in a different locale who can assist you?
No problem! Just use the link below and try a random city/state or zipcode. Then start dialing for advice until you are successful.
Advice for Acquiring a Weed Control Services Business
If you've made the decision to buy a weed control services business instead of pursuing a startup, you're on your way to a successful ownership experience.
Yet for many entrepreneurs, financing represents a major hurdle to buying a weed control services business. The good news is that it's easier to finance an existing company than it is to finance a startup business. However, there is still some distance that needs to be traveled before you can secure enough funding to put your name on the letterhead.
To increase your approval odds, we suggest you take a look at Gaebler's Business Acquisition Financing Tips.
Don't Rule Out Franchising
Recognize that your chances of making a success of your new business are substantially improved when you join the ranks of franchisees and leverage their successful brand and track record.
If you planning on starting a weed control services business, you would be wise to determine whether purchasing a franchise might make sense for you.
The link below gives you access to our franchise directory so you can see if there's a franchise opportunity for you. You might even find something that points you in a completely different direction.
Related Articles on Starting a Company
These additional resources regarding starting a business may be of interest to you.
Recurring Revenue Business Models


Share this article
---
Additional Resources for Entrepreneurs