Business Ideas for Entrepreneurs
How to Start a Used & Rare Magazines Dealer
This advice is ideal for aspiring entrepreneurs who hope to start a used and rare magazines dealer. This is a must-read before you open up shop.
Wondering how to start a used and rare magazines dealer? We take you step-by-step from start to success.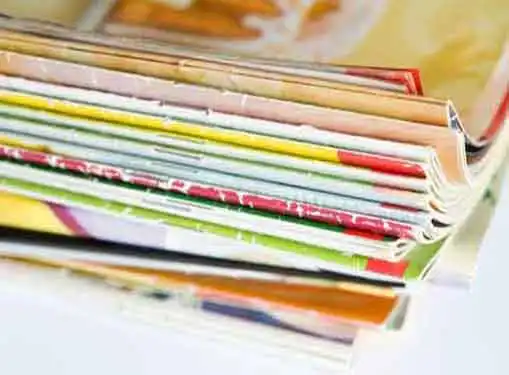 Core Characteristics of Used & Rare Magazines Dealer Business Plans
Every business plan is unique, yet the most effective plans share a handful of essential traits.
If your plan lacks required elements like an executive summary or marketing plan, it could jeopardize its potential to deliver real benefits to your startup.
But in today's business environment, it's also important to discuss the external factors your used and rare magazines dealer is facing. As a rule, we recommend including a PEST (Political, Economic, Social & Technological) analysis in your business plan as a way of addressing potential threats and opportunities at the macro level.
Review the Competition
Before you open a used and rare magazines dealer in your town, it's essential to see what the competition looks like. Use the link below to generate a list of competitors nearby. Complete the form by entering your city, state and zip code to get a list of used and rare magazines dealer that are close by.
How tough is the competition in the market you are considering? If the competition is too tough, you may need to think about starting the business in a different area or even start a completely different business instead.
Studying the Market
If you want to open a used and rare magazines dealer the next step is to speak with somebody who is already in the business. It's very unlikely that the local competition will talk to you. Why would they want to educate a future competitor?
Thankfully, an owner of a a used and rare magazines dealer in another town can be a great learning resource for you, provided that you won't be directly competing with them. Many business owners are happy to give advice to new entrepreneurs. Our estimate is that you may have to contact many business owners to find one who is willing to share his wisdom with you.
Do you know how to find a used and rare magazines dealer entrepreneur in another city who you can speak with?
Simply, try our helpful link below, type in a random city/state or zipcode, and start calling.
Advice for Acquiring a Used & Rare Magazines Dealer
Many entrepreneurs elect to acquire a profitable used and rare magazines dealer instead of navigating the challenges of a business startup.
But before you can seal the deal on a used and rare magazines dealer purchase, you're going to need financing. Business acquisitions are easier to finance than business startups, even though the financing process can still be exhausting.
To increase your approval odds, we suggest you take a look at Gaebler's Business Acquisition Financing Tips.
Explore Franchising Options
Choosing to partner with a franchisor makes it a certainty that you are exposed to proven ideas that have been tested and proven over time.
If your goal is to start a used and rare magazines dealer, you ought to investigate whether franchising might alleviate your startup process.
The link below gives you access to our franchise directory so you can see if there's a franchise opportunity for you. You might even find something that points you in a completely different direction.
Other Useful Articles for Startup Entrepreneurs
These additional resources regarding starting a business may be of interest to you.
Share this article
---
Additional Resources for Entrepreneurs