Starting a Business
How to Start an ATV Dealership
These tips are ideal for those who hope to start an ATV dealership. Read this article before you open up shop.
We provide some useful advice on opening an ATV dealership.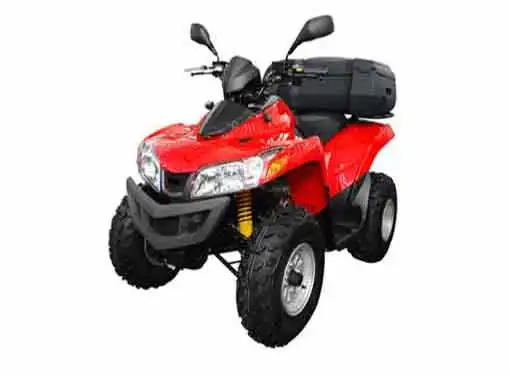 The Market for ATV Dealers
Demand for ATVs continues to grow. ATVs are popular because they are both fun and functional. They can be used for recreation, hunting, farming, ranching, industrial purposes and for safety patrols. ATVs offer significant advantages over larger vehicles. Notable ATV advantages include maneuverability, towing capabilities, ease of use, and all-weather compatibility.
With the ATV market booming, you can enroll in Bombardier Recreational Products' Can-Am ATV Dealer Program, the Honda ATV dealer program, the Polaris ATV dealer program, the CFMOTO ATV dealer program, the Can-Am ATV dealer program, the Yamaha ATV dealer program or become a dealer for Kawasaki, Kymco, Suzuki and many other ATV dealers. If you develop a plan and work hard, it's only a matter of time before you are selling four wheelers, three wheelers, dune buggies and sand rails from a business you can proudly call your own.
Tips for Generating a Top Quality ATV Dealership Business Plan
There is no right way to write an ATV dealership business plan – but there are plenty of wrong ones. Despite the diversity that exists in business plan writing, there are several essential elements that good business plans simply must include.
Business plan software eliminates the guesswork, insulating your ATV dealership from the possibility of critical omissions. Robust software solutions incorporate best practices while streamlining the writing process, ensuring that your business plan reflects your company's commitment to quality.
To guide your search, we've compiled a list of business plan software packages, all of which have proven value for ATV dealership entrepreneurs.
Evaluate the Competition
Well in advance of opening an ATV dealership in your town, it's a good idea to see what the competition looks like. We've provided the link below to help you generate a list of competitors near you. Just enter your city, state and zip code to get a list of ATV dealerships in your community.
Before you open up shop, make sure you know what you will offer to your customers that provides a significant advantage over your competition's offering.
Learning More About the Industry
If you want to open an ATV dealership be sure to learn as much as you can from somebody who is already in the business. If you think your local competitors will give you advice, you're being overoptimistic. Why would they want to educate a future competitor?
However, an entrepreneur who owns an ATV dealership in a location that is not competitive to you may be willing to share their entrepreneurial wisdom with you, as long as they don't view you as a competitive threat. Indeed, many experienced entrepreneurs enjoy offering advice to startup entrepreneurs. Our estimate is that you may have to contact many business owners to find one who is willing to share his wisdom with you.
How do you find an ATV dealership owner who is willing to talk to you but doesn't live nearby?
Simple. Let your fingers do the walking by using the link below.
Why Buy an ATV Dealership?
As a rule, would-be startup owners are better off buying an existing ATV dealership. Yet many new entrepreneurs find it hard to resist the allure of an ATV dealership startup.
Financing and funding concerns ought to play a central role in your strategy. Commercial lenders are usually more inclined to fund acquisitions than startups.
Although there are a lot of factors to consider, the decision to buy a business to get acquisition capital almost always pays off.
Consider Franchising
You should know that your odds of thriving in your new business are much greater if you purchase a franchise instead of doing it all on your own.
Before you get too far along in your plan to open an ATV dealership, it's worthwhile to assess whether purchasing a franchise might help you avoid common entrepreneurial mistakes.
The link below gives you access to our franchise directory so you can see if there's a franchise opportunity for you. You might even find something that points you in a completely different direction.
More Advice for Startups
These additional resources regarding getting started as an entrepreneur may be of interest to you.
Share this article
---
Additional Resources for Entrepreneurs