Starting a Business
How to Start an Auto Registration, Tags, & Titles Business
Launching an auto registration, tags, and titles business can get you on the path to a secure financial future as long as you separate yourself from the competition. Here are nuts-and-bolts information that may be key to your ultimate success.
Thinking about opening an auto registration, tags, and titles business? We tell you what you need to know to get started.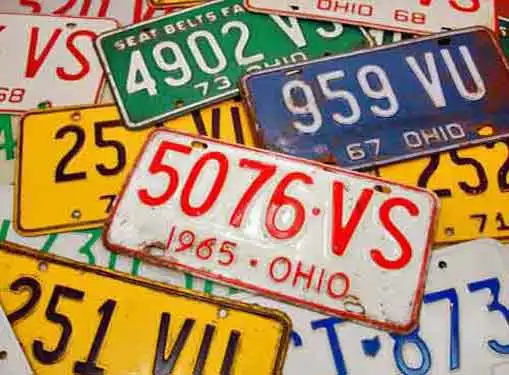 Tips for Starting an Auto Registration, Tag & Title Business
In an effort to offload part of the administrative burden associated with motor vehicle registrations, many states allow private companies to provide fee-based services to motorists. Auto registration and titling offers opportunities for startup entrepreneurs to turn a profit in an industry with stable demand and revenue -- but only if those entrepreneurs possess the right disposition and skill set.
Auto registration and title companies specialize in bureaucratic details. If you aren't a detail-oriented person or if you chafe under the yoke of excessive regulations, this is not the right startup for you.
But if processing title & plate transfers, issuing registrations, renewing drivers' licenses and resolving motorist's DMV issues sounds like something you can handle, the next step is to contact your state department of motor vehicles office to research the process for becoming an approved auto registration and title company.
Pricing Guidelines for Auto Registration & Title Companies
Pricing is a critical skill for auto registration startup entrepreneurs. A firm grasp of small business pricing basics is a prerequisite for a successful launch. But it's equally important to maintain an awareness of competitor pricing and understand standard pricing protocols in the private auto registration industry.
Cost Plus Pricing. The standard pricing format for auto title companies is essentially a cost-plus pricing system. Each state follows its own specific registration and title process, with fees assessed for various vehicle transactions. Auto registration companies charge motorists the state fee (cost) plus a service fee.
Service Fees. To determine appropriate service fee pricing, you'll need to keep one eye on your startup's real costs and the other eye on the competition. Competitive pricing is essential, but at the same time you can't afford to price your service fees below the cost of doing business.
State Regulations. Most states closely monitor auto registration, tag & title businesses to limit opportunities for abuse. Fraudulent titles and registrations are sure to raise a red flag. But some states may also limit the fees you are able to charge motorists. Contact your state DMV for more information.
Core Characteristics of Auto Registration, Tags, & Titles Company Business Plans
Every business plan is unique, yet the most effective plans share a handful of essential traits.
If your plan lacks required elements like an executive summary or marketing plan, it could jeopardize its potential to deliver real benefits to your startup.
To discuss the external factors that will influence your startup, consider dedicating a section of your business to a PEST (Political, Economic, Social & Technological) analysis.
Evaluate the Competition
Before you open an auto registration, tags, and titles business within your community, it's a smart move to determine how many competitors you have. Try our link below to get a list of local competitors in your area. Just enter your city, state and zip code to get a list of auto registration, tags, and titles businesses in your community.
How are you going to successfully complete with existing firms? It's important that you never underestimate the competition.
Find Good Remote Business Advice
If you want to open an auto registration, tags, and titles business it's a wise move to learn from folks who are already in business. If you think your local competitors will give you advice, you're being overoptimistic. It'd be crazy for them to teach you the business.
On the other hand, an individual who has an auto registration, tags, and titles business in another town may be more than happy to give you a few tips, after they realize you reside far away from them and won't be stealing their local customers. In that case, the business owner may be more than happy to discuss the industry with you. If you are persistent, you can find a business mentor who is willing to help you out.
What's the best way to find an auto registration, tags, and titles business entrepreneur that lives outside of your area?
Simple. Let your fingers do the walking by using the link below.
Advice for Acquiring an Auto Registration, Tags, & Titles Business
Without a doubt, it usually makes more sense to acquire an auto registration, tags, and titles business than it does to pursue a startup.
But before you can seal the deal on an auto registration, tags, and titles business purchase, you're going to need financing. Business acquisitions are easier to finance than business startups, even though the financing process can still be exhausting.
Our Business Acquisition Financing Tips have the information you need to successfully navigate the challenges of financing your new business.
Don't Rule Out Franchising
As an entrepreneur, your chances achieving your top business goals immediately improve if you opt for franchising instead of doing it all on your own.
Before starting an auto registration, tags, and titles business, you would be wise to check out whether franchising might be worth investigating.
The link below gives you access to our franchise directory so you can see if there's a franchise opportunity for you. You might even find something that points you in a completely different direction.
More Advice for Startups
These additional resources regarding starting a business may be of interest to you.
Recurring Revenue Business Models


Share this article
---
Additional Resources for Entrepreneurs