Import Business
Importing Wine and Other Alcoholic Beverages
Wine has always been a popular target for importers. But alcoholic products are subject to strict import standards that need to be addressed before your booze arrives at a U.S. port.
American consumers have a thirst for foreign-made alcohol.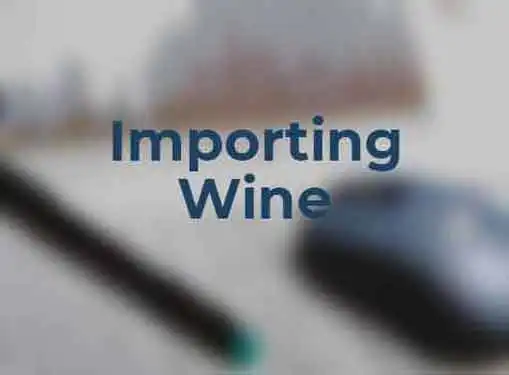 Although the same products can be produced domestically, geography and climate (or as the French say, terroir) affect the quality and flavor of alcoholic products, making importation a necessity for serious connoisseurs and armchair drinkers alike. So whether it's French Bordeaux or Mexican tequila, distributors understand that to compete in the alcohol trade, they need to devise a system for stocking global liquor on their store shelves.
Alcohol importers act as the middlemen between foreign producers and American distributors. They specialize in locating foreign products that appeal to U.S. consumers and delivering them to alcohol distributors. But since alcohol is a unique category of imported products, they also have to specialize in navigating the customs requirements for wine and alcoholic beverages.
Wine and Alcohol Importing Overview
Alcohol imports fall under several federal and state agencies. Customs and Border Patrol (CBP) obviously plays a role in the delivery of alcohol to U.S. ports of entry. But alcohol imports are also regulated by the U.S. Treasury's Alcohol and Tobacco Tax and Trade Bureau (TTB). This bureau is tasked with making sure that alcohol imports are labeled properly and don't mislead U.S. consumers.
Permits. All alcohol importers are required to obtain a basic importers permit from TTB. Permit application requirements include a letter of intent from foreign suppliers, a permanent U.S. office, and an IRS employer ID number (EID).
Alcohol Dealer Registration. Importers must also obtain an Alcohol Dealer Registration with TTB after they have been granted a permit. Sound redundant? It is, but it's a carryover from the repealed Special Occupation Tax and they require it to be updated whenever there is a change in the business.
COLA. TTB requires alcohol importers to obtain a Certificate of Label Approval for each product they distribute in the U.S. This ensures that wine and alcohol products meet U.S. labeling standards.
FDA Registration. Importers are responsible for making sure that the producer has been registered with the FDA. FDA mandates also require advance notice of an importation in accordance with the Bioterrorism Act of 2002.
Other Requirements. Wine imports are subject to additional import standards, based on the region in which the vintage was produced. Since each state has its own laws regulating the sale and distribution of alcohol, importers will need to address state requirements on a case-by-case basis.
Share this article
---
Additional Resources for Entrepreneurs