Terminating Employees
Indefinite Layoff Letter
Layoffs are probably the hardest things you'll do as a business owner, especially when they're indefinite. A well-written indefinite layoff letter respects your workers and the process. Here are a few suggestions about how to do it right.
Despite your best intentions, you've finally come to the realization that you can't afford your current workforce and layoffs are inevitable.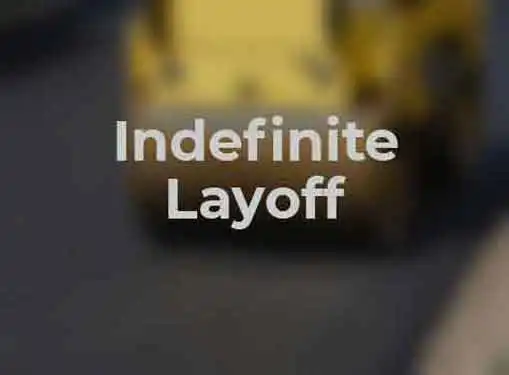 Although it's never easy letting go employees who are giving it all they've got, the amount of effort you put into the layoff process will pay off in the respect you garner from both terminated and remaining employees.
Apart from rare exceptions, most layoffs are for an indefinite period of time. That means you'll need to tailor your layoff notification process to communicate the open-ended nature of the workforce reduction. An indefinite layoff letter is painful, but it avoids giving affected workers a false hope of quick re-employment.
When drafting an indefinite layoff letter, it's important to communicate necessary information as concisely and compassionately as possible. Sugarcoating the news disrespects the realities displaced workers face and could even expose your business to legal risks. Here are some of the things that need to be addressed in a standard indefinite layoff letter.
Policy reference. Begin the letter by referring to any company policies that pertain to layoffs or workforce reductions. If you don't have a policy, you can omit this section - but get started on creating a workforce reduction policy as soon as possible.
Reason for individual layoff. It's important to state the reason the individual has been selected for the layoff. Legitimate reasons include lack of seniority, change in business operations or workplace redundancies. Without going into details, help the employee understand why the layoff is affecting him - but steer clear of protected employment categories like race, gender, age, etc.
Employee options. Downsized employees should be presented with options. Some employers give laid off workers the option of either receiving priority for rehiring or accepting a severance package. Although options empower workers, only offer choices that you can actually deliver.
Next steps. After they get over the initial shock of the layoff, displaced employees will inevitably turn to the question of what happens next. Indefinite layoff letter take great pains to walk employees through the process and provide them with the resources (e.g. placement counseling) they need to move on with their lives.
Timeframes. Don't forget to include timeframes in the layoff letter. In addition to providing the effective date of the layoff, employees have deadlines to make decisions and take advantage of company-provided resources.
Share this article
---
Additional Resources for Entrepreneurs