Real Estate Articles
Industrial Properties for the Real Estate Entrepreneur
Written by Brent Pace for Gaebler Ventures
Many businesses require a lot of back-end space for storage and shipping functions. If your venture requires you to lease or buy an industrial property, you should learn about the different types of properties and which may suit you best. Here is a quick run-down of industrial property types.
Industrial buildings constitute a unique real estate property type.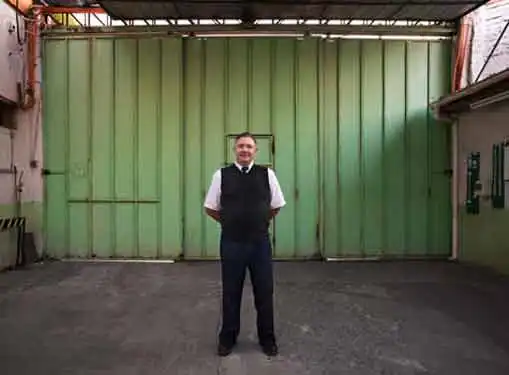 As an entrepreneur you may find yourself in the market for industrial space on either a for-lease or for-sale basis. Below you will find a quick run-down of the three main types of industrial properties and their characteristics, namely distribution / warehouse properties, light industrial properties, and flex properties. Each of these property types caters to a different client base, so try to see which one is right for your company.
Distribution and Warehouse
The first industrial property type, distribution and warehouse, has several defining characteristics. These properties are the original "big box" properties:
Loading doors - Distribution and warehouse properties will have long rows of dock doors that are set several feet off the exterior ground. This facilitates easy loading and unloading for semi trucks with trailers.
Early Suppression Fast Response Fire System (ESFR) - An ESFR fire suppression system is common in these types of buildings. Most users of distribution facilities will have huge racks inside stacked high with all sorts of boxed goods. An ESFR system is a very efficient fire suppression system that can save you millions of dollars in losses in the event of a fire. Make sure any distribution facility you lease in has this system.
30' Clear Heights - Since you are paying for a big box, you don't just care about the floor space. Height is also an issue because you want to be able to stack things to use your space. A typical top quality distribution facility will have 30 foot clear height for stacking with the ESFR system and lighting above that.
5% build-out - Typically 5% or less of your total warehouse space will be built out in the form of offices and support room. Usually only an office or two and a small bathroom are necessary to support the warehouse function.
125 foot truck-staging area - Be sure that the space out in front of the dock doors is sufficient to allow big semi trailers to maneuver.
Near transportation arterials - These buildings are typically located on the fringes of metropolitan areas and near a major interstate highway.
Light Industrial
A light industrial property has a few differences from the distribution / warehouse property type. The following are characteristics of typical light industrial properties:
Multi-tenant - These buildings often have 1, 2 or even 3 tenants in them with demised spaces for each.
Bay size - A 5,000 square foot bay depth is common in this property type.
Roll up grade-level dock doors - Light industrial spaces will have dock doors that go down to ground level and roll up. For most of these spaces you will not have full semi trucks loading and un-loading constantly - so it's acceptable to have the door go down to ground level.
General Features - typically smaller companies lease these properties with higher parking ratios, and smaller footprints of 40,000 to 100,000 square feet.
Flex
Flex is a unique industrial property type. The biggest feature of flex space is that it contains significant office and warehouse space together. A flex building can be a multi-tenant building that looks a little bit like an industrial strip mall. You can have offices and front doors across the front, with a dock door along the back of the space. In flex space your office build-out could be up to half of your space. A typical flex space could be as small as 2,000 square feet.
Flex also has higher parking ratios (3-4 stalls per 1,000 sq ft), lower clear ceiling heights (16-18' max), and is simple to operate.
Brent Pace is currently an MBA candidate at University of California at Berkeley. Originally from Salt Lake City, Brent's experience is in commercial real estate development and management. Brent will have tips for small business owners as they negotiate their real estate needs.
Share this article
---
Additional Resources for Entrepreneurs