Business Plan Tips
Industry Analysis Mistakes
Conducting an industry analysis is an essential part of writing a business plan. We discuss some common industry analysis mistakes you'll want to avoid making.
A poor industry analysis will put your business plan on the fast track to the trash can.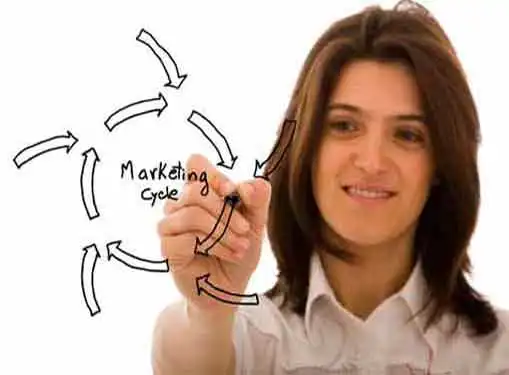 Fortunately, we know what the most common industry analysis mistakes are - and how you can avoid them.
Hands down, the most common mistake entrepreneurs make is forgetting to take off their rose-colored glasses when they compile their industry analysis. Investors get it - you're optimistic about your company's future prospects. But they've seen enough business plans to know that optimistic forecasts rarely, if ever, hit the mark. What they are looking for are business plans and industry analyses that are genuinely conservative and grounded in marketplace realities.
With that in mind, here are a few other mistakes to avoid when crafting an industry analysis . . .
Industry Ignorance
First and foremost, investors want to be assured that you truly understand your industry. Your industry analysis can't accomplish that with a few industry buzzwords and a mini-sermon about how your company is going to revolutionize your industry. Instead, you need to focus on communicating your understanding about how the industry functions, who the major players are, and where the industry is heading. If the industry is currently in transition, address the changes that are taking place and (most importantly) talk about how your company is prepared to change with the industry.
Competitive Arrogance
You aren't the only business in your industry. In fact, there's a very good chance you're not even close to the top of the heap. The good news is that investors know that. The bad news is that if you pretend they don't, the long hours you spent creating the rest of your business plan will have been a waste of time. Savvy investors are in tune with the market and want to make sure that you are, too. Rather than ignoring your competitors, name them - and then talk about why there is room for your products or services in the marketplace.
Tunnel Vision
Your competitors are just one part of your industry's big picture. To run smoothly, your industry requires suppliers, distributors, retailers, and others who help get your product off the shelves and into the hands of your customers. Before they agree to plunk down thousands of dollars, investors want to hear about how you plan to distribute your products. If access to distributors is limited, that could be a problem. Somewhere in your industry analysis you need to discuss not only how distribution works in your industry, but also what steps you have taken to ensure the successful distribution of your product into the foreseeable future.
Statistical Omissions
There's a reason why many investors have a cynical view toward business plans. Anyone can sit at keyboard and figure out how to tell investors what they want to hear. But the real question is whether or not the numbers back it up. If your industry analysis is big promises and light on numbers, it's time to go back to the drawing board. Beef it up with a healthy discussion of industry growth trends, revenue size (for your segment of the industry only), and other relevant statistics. The goal isn't to overburden the reader with numbers, but to provide key figures that support your analysis.
Share this article
---
Additional Resources for Entrepreneurs