Small Business Marketing
Internet Marketing and Your Local Business
Written by Jay Shapiro for Gaebler Ventures
The internet has the power to reach out to a worldwide audience, making it a valuable tool for businesses wishing to promote online. However, global reach isn't for everyone. Small local businesses only need to connect with those in a certain radius. But the internet can still be a powerful tool.
The internet, as we all know, has global reach which is great news for companies who have a product or service with global appeal.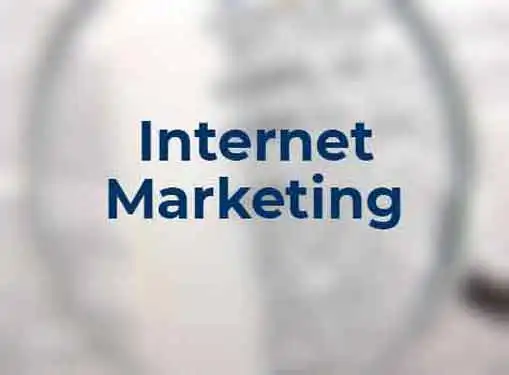 But what if your business only caters for a local market? Is the internet's vast reach still of value to you and your company?
In short, the internet is of value to anyone wishing to promote anything at all. The important thing for local business owners to bear in mind is that if they don't want global outreach then they shouldn't have to pay for it.
It's not cost effective, basically, to advertise on a worldwide basis if you operate a car mechanic service in one state of the US only. Ask whoever is handling your internet marketing to focus on local promotions only.
The key points to bear in mind with local promotions online are:
- The radius within which your firm operates. It's important to include this information in any SEO structured texts. That way prospective clients looking for your services in your area will find you.
- If possible incorporate the name of your area in your website's domain name. But do steer clear of domain names that are too complicated, as people find them hard to remember.
- Remember that internet marketing can work both ways so make sure your web address is visible on any company vehicles, business cards and promotional materials.
- Ask the person handling your local internet marketing about local search engine tools.
The main components of local internet marketing should be placed in three areas of SERP (search engine results pages).
- Paid advertising, such as Adwords from Google or any other PPC (Pay Per Click) advertising.
- Organic: These are the results, as the name itself suggests, that occur naturally as a result of users' keywords searches.
- Local Business Results: Search engines, like Google or Yahoo! display a map showing the user the actual location of your company.
The tricks of the trade
Offer coupons or value vouchers entitling prospective clients to a freebie of some sort when they visit your store or request your services. These can be in PDF format, easily downloaded and printable. Clients find it hard to resist offers, especially when they pertain to a local company that is right on their doorstep.
Alternatively send out invitations on the web offering people the chance to join you at your premises for an open day. Again, you are situated where your potential clients live, so unlike global marketers you have the chance to keep it up close and personal. Pressing the flesh, as they say, is always beneficial in business. After all, no matter what you sell, the main business is people and communicating in person is extremely valuable. Make local mean local, be the friendly furniture store, car mechanic service or beautician in your area.
It's always been a big world, but in terms of accessibility it's now an even bigger one thanks to the power of the internet. However, if you need only to reach out to a certain area then thinking along smaller lines really does mean that less is more.
Jay Shapiro is a freelance writer based in the UK. Jay has a particular interest in the emotive aspects of the entrepreneur's character. "Alongside the nuts and bolts of business, the character of the person is often the ingredient responsible for success."
Share this article
---
Additional Resources for Entrepreneurs