Marketing Strategy
Internet Marketing
Written by Kristin Marquet for Gaebler Ventures
Your competitors are doing it and your friends too, but how do you start implementing an internet marketing strategy? This article gives you the best tips to market your small business on the internet.
Internet marketing has revolutionized marketing all around.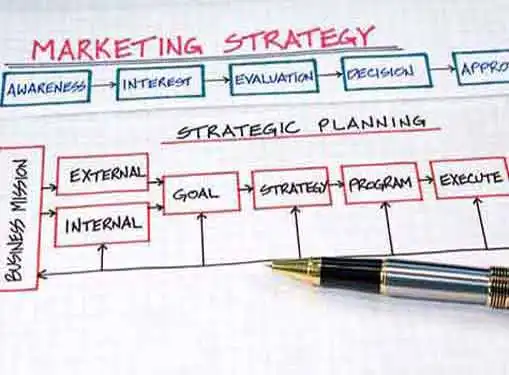 Internet marketing can help attract more people to your website, convert prospects to buying customers as well as increase sales and bottom line revenue. With that said, it is imperative that you develop, implement, and execute a solid online marketing plan.
An online marketing plan contains two elements - your primary target market and your offer. Each section should detail your primary target market, how your product/service is different from the rest of the competition, current situational analysis, applicable marketing strategies, as well as the strengths, weaknesses, opportunities are threats.
Begin with conducting the right research. Who are your competitors? What marketing strategies are your competitors using - press releases, pay per click advertisements, search engine optimization, blogging, or publicity? What sites do your target customers visit most frequently? What are the demographics of your target market?
Analyzing research. What are the main strengths and weaknesses of your competitors? How is your product or service better than the rest of the competitors in the market? What is your unique selling proposition? Can you offer something better to prospective buyers?
Marketing strategies. Make a list of the marketing activities that fit into your overall budget. Can you afford Facebook and pay per click advertising? Does it make sense to send out media pitch letters to book interviews, write by-lined articles and other publicity opportunities? Would hiring a search engine marketing company be better than spending money on buying advertisement space on an online magazine? Should you publish a blog and send out press releases?
Measuring the effectiveness of your marketing efforts is just as important as testing out new strategies because you need to know the return on investment. One of the best ways to measure the effectiveness of marketing efforts is by conducting A/B split testing.
A few more easy to use tips:
Keep your website simple, visually pleasing, and easy to navigate. Consider using SiteCube to get started.
Use search engine marketing and optimization strategies when developing content. Submitting articles to content directories is a great way to get started.
Use email marketing to promote sales and other offers. Check out Get Response for more information.
Joint venture with competing companies to dominate the market place
Install and use Google Analytics to track and monitor website traffic
Write pitch letters to blog owners asking if they would be interested in publishing an article that you have written with links that go back to your site
Send pitch letters to book interviews with blogs, online magazines, and newspapers to increase your online profile
Write and distribute press releases through press release distribution centers. Check out PR.om and PRWeb for more information.
Run contests and other giveaways for your readers and visitors. Post each contest or giveaway on Twitter and Facebook.
Kristin Marquet will be receiving her MBA from Harvard University in Fall of 2010. She has worked in the marketing and public relations field for over 10 years.
Share this article
---
Additional Resources for Entrepreneurs