Starting a Dental Practice
Interview with Dr. Luana O'Connor, Founder of Happy Dental
Dr. O'Connor moved to Romania to start her dental practice. Now she has three dentists working for her and a practice that brings in people from the entire region.
Dr. O'Connor started her practice, Happy Dental, in 2005.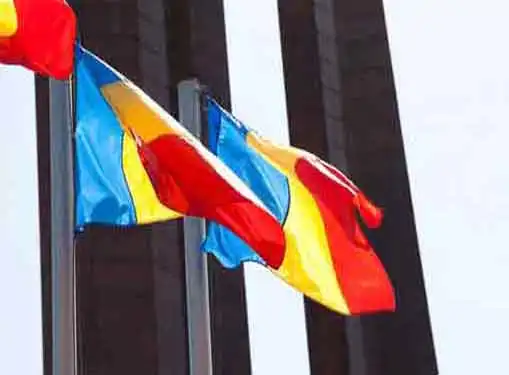 Tell me about your current business. What are you doing exactly?
I have built up a dental business, Happy Dental, from just me to employing three other dentists plus opening a new surgery to service patients in the country 30km away.
How did you come up with your business idea?
As I had decided to be a dentist when I was at High School with encouragement from my parents it was the next option as an independent woman to strike out on my own. The difference I chose to make when starting my business was to look overseas for inspiration as here in Romania the dentists promote themselves and I felt that following what is done in the USA I wanted to promote the brand, HappyDental, that I had come up with for my dental surgery. This is what I felt was going to be the big difference between what my dental business was and what other dentists offered.
Did you write a business plan? Was it an effective tool for you?
No. I had very little experience in this matter so all I could do was just work out some rough costs for starting the business.
-All my tools would cost X
-How much rent I would have to pay for my space would cost Y
-How much I would need to cover all would be Z
That was my total business plan. If I had to do it all over again knowing what I know now it would be a much more daunting task than when I was first starting out.
Who did you hire to help you? Bookkeeper, Accountants, Lawyers ...? Would you suggest others do the same?
The only person I "hired" was an accountant to help with all the different taxations that are here in Romania and as a dentist we pay different taxes than normal business's.
Have you hired additional staff? What is your greatest human resources challenge?
This is one of the trickiest areas I have had to navigate. As you are providing a medical service you trust yourself to provide the service but when hiring others it can be a difficult challenge. So I started interviewing dentists 2-3 months prior to when I would want them to start. I would have the potential employees in working with me for a few days so I could assess their skill sets and see if the patients were comfortable with them. Finding dentists that have the skill sets required is not too hard but finding dentists I WANT to work with all the time is very difficult so I have found that I prefer working with other female dentists and it has proven successful so far that now I have 3 women working with me and I am looking for a fourth.
For women entrepreneurs, what specific advice would you have for young women who would like to become an entrepreneur? Are there specific advantages, disadvantages to being a women business owner?
My specific advice for women entrepreneurs is GO FOR IT!
I have found that being a woman in a predominantly mans world has only incentivized me to go for it in creating my own dental business. I find that women care more about their businesses more than our male counterparts, maybe this is the mommy inside us, but I feel we nurture our businesses more and we feel more of what is going on around our businesses than men do.
Thank you for taking the time to share your business knowledge with us. Best wishes in growing your dental practice.
Share this article
---
Additional Resources for Entrepreneurs