What It Takes To Be An Entrepreneur
Is Entrepreneurship Risky?
Written by James Garvin for Gaebler Ventures
Entrepreneurship is seen as the riskiest of risky ventures; however there is another perspective where entrepreneurs are risk-averse in every aspect. They are risk-averse when it comes to the type of venture they launch and they are risk-averse in life as they pursue their passions and dreams.
Entrepreneurship has been labeled as the riskiest of all professions out there due to the number of start-ups that fail every year and the number of entrepreneurs who end up loosing everything that they sunk into their failed venture.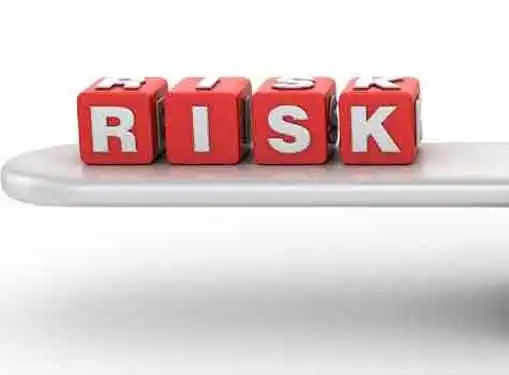 Entrepreneurs are seen as risk-takers who will to put it all on the line in hopes of a rewarding payout one day.
However, another perspective of entrepreneurs is that they are actually risk-averse, not risk-takers and by mitigating risk, they increase their probability of success with their new ventures. Malcolm Gladwell, author of The Tipping Point and other great social psychology publications, recently wrote an article titled "The Sure Thing" in the New Yorker (January 2010) about successful entrepreneurs that he identified as successful because they bet on a sure thing. His main point was that some of the most successful entrepreneurs took a calculated risk and because of their risk-aversion, not their risk-taking.
While Gladwell's article suffers slightly from the "Halo Effect," his article does shed light on an interesting topic in that entrepreneurship should be more about risk-aversion, not risk-taking. Want-to-be entrepreneurs should take calculated measures to mitigate risk with their new venture ideas by doing as much homework as possible, getting other experts involved, raising money from other people (rather than risking all of your own), and having a fail-safe plan should things go awry. In other words, entrepreneurship is not simply one day waking up with a grand-idea and using your life savings to pursue it.
Entrepreneurship, for many, is not just about receiving a big pay out one day when their start-up goes public. For many, it is about following a passion, about doing what they want, and ultimately leading a life that leaves them satisfied. Is trying to follow the life that you want to lead, following your passions a risky pursuit? Below are two quotes that may make you think about this further:
"The risk of not pursuing your entrepreneur opportunity is much greater than doing it and failing"
"Far better is it to dare mighty things, to win glorious triumphs even though checkered by failure than to rank with those poor spirits who neither enjoy nor suffer much because they live in the gray twilight that knows neither victory nor defeat. ~ Theodore Roosevelt.
Perhaps it is our innate sense of risk-aversion and fear of failure that prevent many from pursuing more entrepreneurial ventures, but when put into the context of life, perhaps those that never try are the ones really taking the risk. Entrepreneurship doesn't need to be risky. You don't need to sink millions of dollars into an un-validated idea. Entrepreneurship truly is aligning your passions with being able to fulfill a need in a market and doing it in a way that mitigates your business risk.
Life offers us all opportunities to pursue the paths that we want. When it comes time in our lives to look back and reflect on our triumphs and tribulations, would you rather be able to tell the story of how you followed your passions and started your own company or look back and see that you never took the chance to do what you wanted to do? The latter sure seems a riskier proposition in the scheme of life.
James Garvin began his education studying biotechnology. In recent years he has turned his interest in technology to helping two internet startup companies. The first business was an online personal financial network and the second was an e-marketing platform created to help entrepreneurs demo their web sites. Currently a student at University of California Davis, James is spending his summer incubating two new online businesses and writing about his entrepreneur experiences.
Share this article
---
Additional Resources for Entrepreneurs