Small Business Sales Advice
Is Your Sales Team Really Aligned with the Company?
Written by Andrew Goldman for Gaebler Ventures
Your sales team is a critical component to growing the company. How they're compensated and motivated may directly impact their performance. Make sure your sales compensation plan will motivate your employees while keeping the best interests of your company on the forefront.
There are few components of a small business with as much ability to make or break the company as the sales team.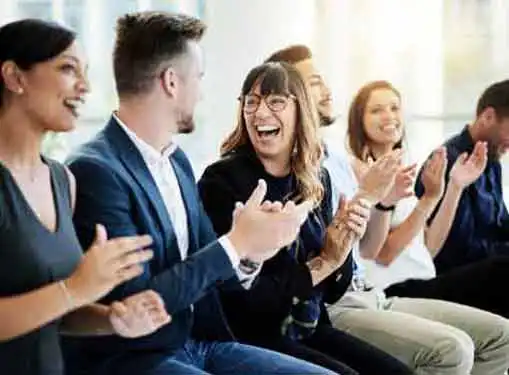 A firm with a great sales staff and mediocre products is likely to do better than a firm with a poor sales staff and superior products.
Many entrepreneurs recognize the importance of a good sales team, so they offer significant compensation plans to encourage positive sales. The problem arises because many sales compensation plans are not in the best interest of the company.
It is true that most sales teams are motivated by financial compensation. The more money a sales representative expects to see from a sale, the more eager they are going to pursue the sale.
From the entrepreneur's point of view, this seems like an easy decision: create a sales compensation plan that motivates employees to increase sales. The company wins and the employee wins.
Unfortunately, these financial incentive plans do not always align with the best interests of the company.
Let's take a look at the components to consider for a good sales compensation plan:
The financial feasibility of the sales plan.
Chances are you're offering your sales personnel a base salary, including benefits. The total base wage of your sales personnel should be compared to the profits generated by individual sales. Calculate how many sales, and at what profit margin, the sales representative must make before you break even. Once you've computed this number, you need to be sure it's achievable and practical. If not, there may potentially be serious problems.
A base salary is essential.
If you've calculated the break-even number of units and it looks unattainable, chances are your sales representatives are not going to push themselves to their maximum ability. This is why it's crucial the sales representatives receive regular compensation as a base salary.
Work with a commission structure.
The base salary can be lowered and the commissions made higher as a maximum incentive. This way the sales team will be motivated with achievable numbers. The more sales they complete, the more compensation they will receive. If your sales compensation plan does not distinguish between 100 sales and 200 sales, there's no motivation for your employees to work to their maximum potential.
There is a danger with using the lower base salary/higher commission approach. Many sales personnel enjoy the security blanket of a higher base salary. This is understandable, especially for seasoned sales persons.
Offering a higher base salary can attract quality personnel, but you need to make sure you're hiring the right person who is strong in human resource management. You need to get a sense for how many sales the individual can make, versus the break-even number to cover their higher base salary. By understanding this balance you can accurately determine which strategy is best for your company.
Don't Forget the Benefits
The benefits you're paying the employee (insurance, worker's compensation, etcetera) need to be included in their total cost.
Andrew Goldman is an Isenberg School of Management MBA student at the University of Massachusetts Amherst. He has extensive experience working with small businesses on a consulting basis.
Share this article
---
Additional Resources for Entrepreneurs