Small Business Websites
Keeping Your Website Professional
Written by Anna Lempereur for Gaebler Ventures
Your business website is a reflection on how professional your business is. Here are some tips on how to keep your website professional and viewer-friendly.
A website that looks tacky and unorganized will most certainly make a business look unprofessional.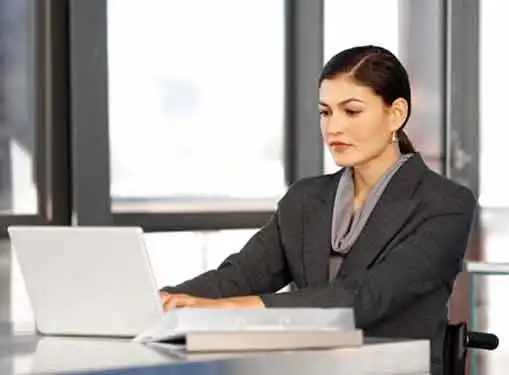 Don't sell yourself short - maintaining a website is extremely simple, and trying too hard can actually harm it. Although you want to distinguish yourself from other businesses, you don't want your website to look overdone either.
Website Design
Stick with a simple design with basic colors. Clashing colors is a huge turn-off to viewers. Use few, basic colors that are complementary with one another. Too many colors will cause the page to look extremely busy. Use simple logos and page dividers - avoid the fancy stuff. Be sure that your page is easy for the viewer to browse around. It is a good idea to keep the main categories on your page along with a link to the homepage on each section of your site, so the viewer can navigate without any problems.
Website Text
In order to ensure that all text on your page is legible, choose fonts that are simple and large enough for viewers to read without having to squint.
Be sure that there is a clear figure-ground relationship as well. Text that appears on a similar color background is extremely difficult for people to read. Your best bet is to opt for a white background with black text, or a black background with white text.
People also don't like to read a lot at once. When they see a large paragraph that takes up the entire page, they turn away because it is too much to read. Separate your text in many paragraphs, so the viewer can easily read all of your content without getting tired. Keep everything to the point - rambling on will only cause your readers to get bored.
Website Advertisements
Websites that are flooded with advertisements can drive readers away. Although advertisements are beneficial to your site, it is very easy to have too many.
Be sure that the ads on your page do not overpower your content. Organize the ads in a way that corresponds with your page design. Get opinions from other people. Ask friends and family members if the ads on your page are too much. If they think that they are too much, other people will most likely think the same thing.
Anna Lempereur is a freelance writer interested in writing about small business. She is currently a Journalism major at the University of Albany in New York.
Share this article
---
Additional Resources for Entrepreneurs